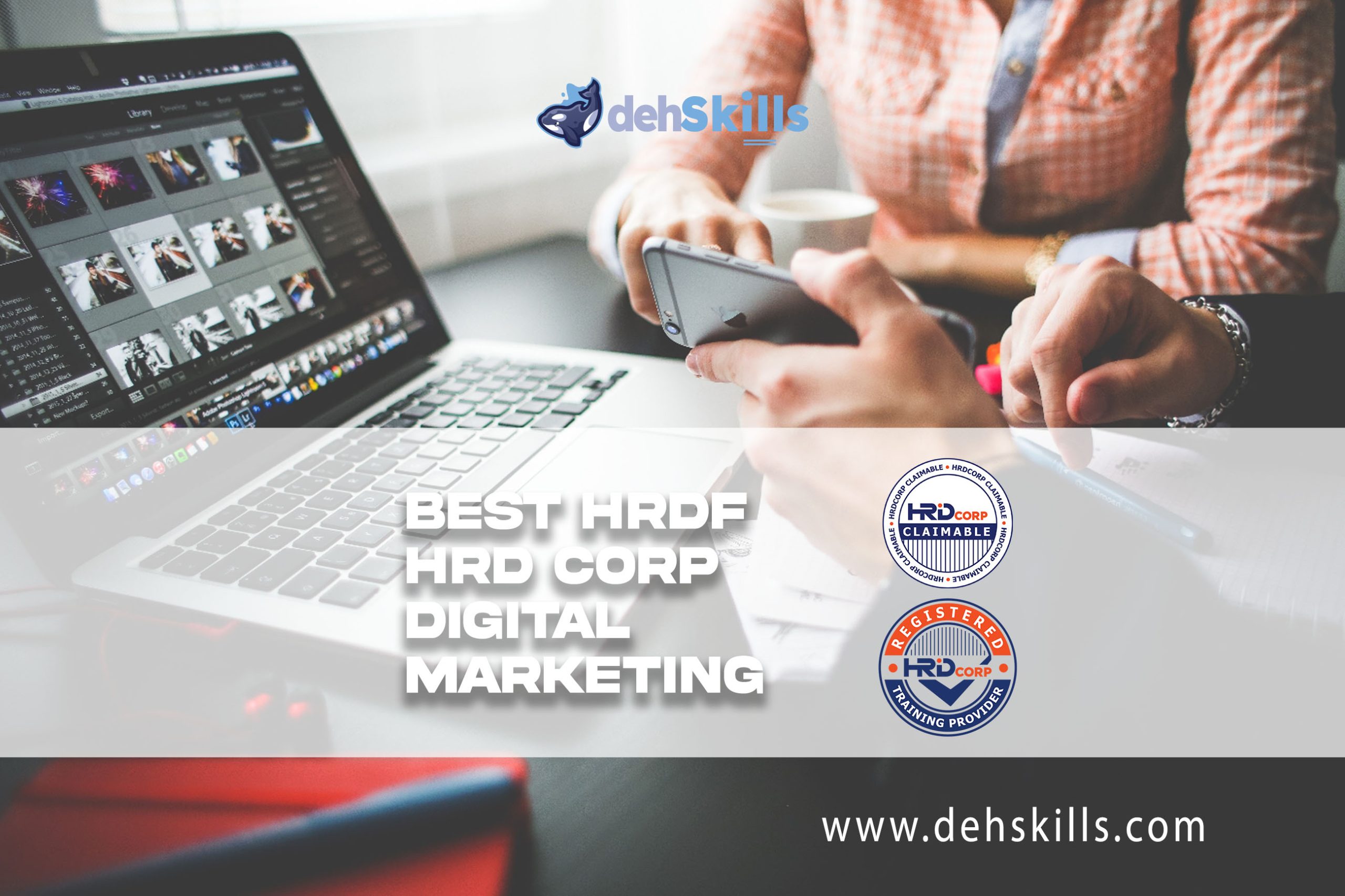 HRDF HRD Corp Claimable Digital Marketing Training
Nov
15,
2023
(9:00 AM)
-
Nov
17,
2023
(5:00 PM)
HRDF HRD Corp Claimable Digital Marketing Training
100% HRDF / HRC Corp Claimable Digital Marketing Training
15-17 November 2023 – 9am till 5pm
Face-to-Face Classroom
Why study Digital Marketing Training Course? How important knowing these skills in 2023 as content creators?
A greater emphasis on the use of artificial intelligence and machine learning in marketing initiatives that are both individualised and automated
Increased emphasis on the quality of the customer experience as well as the formation of emotional ties with audiences
An increased focus on video material, particularly live streaming and interactive videos
The ongoing expansion of social media platforms, as well as the growing usage of influencer marketing.
More extensive application of virtual reality and augmented reality in marketing efforts
Voice search optimization and voice assistants being used more frequently
An increase in the usage of real-time marketing as well as the proliferation of micro-moments
Increased reliance on data collection and analysis in order to evaluate the success of advertising campaigns
It is important to keep in mind that the constantly shifting environment of digital marketing may cause the trends to shift at any time.
Know your target audience
You can use digital marketing to interact with potential customers. You can get to know them little by little and find out what to expect. You can start a conversation on social networks or blogs. Do some research or try to understand. Pay attention to their comments or survey responses. By interacting with people digitally, you can understand what they are looking for. Where is your pain and what keeps you up at night? What solutions can you offer? No guesswork, digital marketing enables you to find real customers. How to build customer relationships. They are more than just a business. You become a trustworthy partner. People are more likely to buy products from companies they've already bought. Few forms of advertising are cheaper than digital marketing. Small businesses often try to achieve as much as possible on a small budget. Even if your budget is very tight, you can spread your brand and reach large audiences through various forms of digital marketing.
Becoming a professional in digital marketing can be a challenging but rewarding endeavor. Here are a few steps you can take to gain expertise in this field:
Learn the basics: Familiarize yourself with the fundamentals of digital marketing, including SEO, PPC, social media, email marketing, content marketing, and analytics.
Get practical experience: Look for internships or entry-level positions in digital marketing to gain hands-on experience. You can also create your own personal projects or campaigns to learn about the field.
Stay updated: Digital marketing is constantly evolving, so it's important to stay informed about the latest trends, tools, and techniques. Read industry blogs, attend conferences, and take online courses to stay current.
Get certified: Many organizations and platforms offer digital marketing certifications that can help you demonstrate your knowledge and expertise.
Network: Attend industry events and join digital marketing communities to connect with professionals in the field.
Specialize: As you gain more experience, consider specializing in a specific area of digital marketing, such as social media marketing or conversion rate optimization.
Measure and Analyze: Learn how to measure your campaigns performance and analyze the data to improve in the future.
The classroom HRD Corp / HRDF Claimable Digital Marketing Training Course
Module 1: Digital landscape and strategic framework
Module 2: Target group segmentation and travel mapping
Module 3: Content Planning and Personalization
Module 4: Channels: Payment Methods, Search Engine Marketing and Search Engine Optimization
Module 5: Channels: Social Media, Influencers and Email Marketing
Module 6: Platform: landing page, website and mobile device
Module 7: Implementation: Marketing and Data Automation Technology
Module 8: Assessment – Google Tracking and Analysis
Module 9: Optimization: CRO, test and conversion model
---
Complete the form to receive via email an official HRD Corp quote, course outline, trainer profile, trainer TTT, and HRD Corp TP certificate.
Related Events