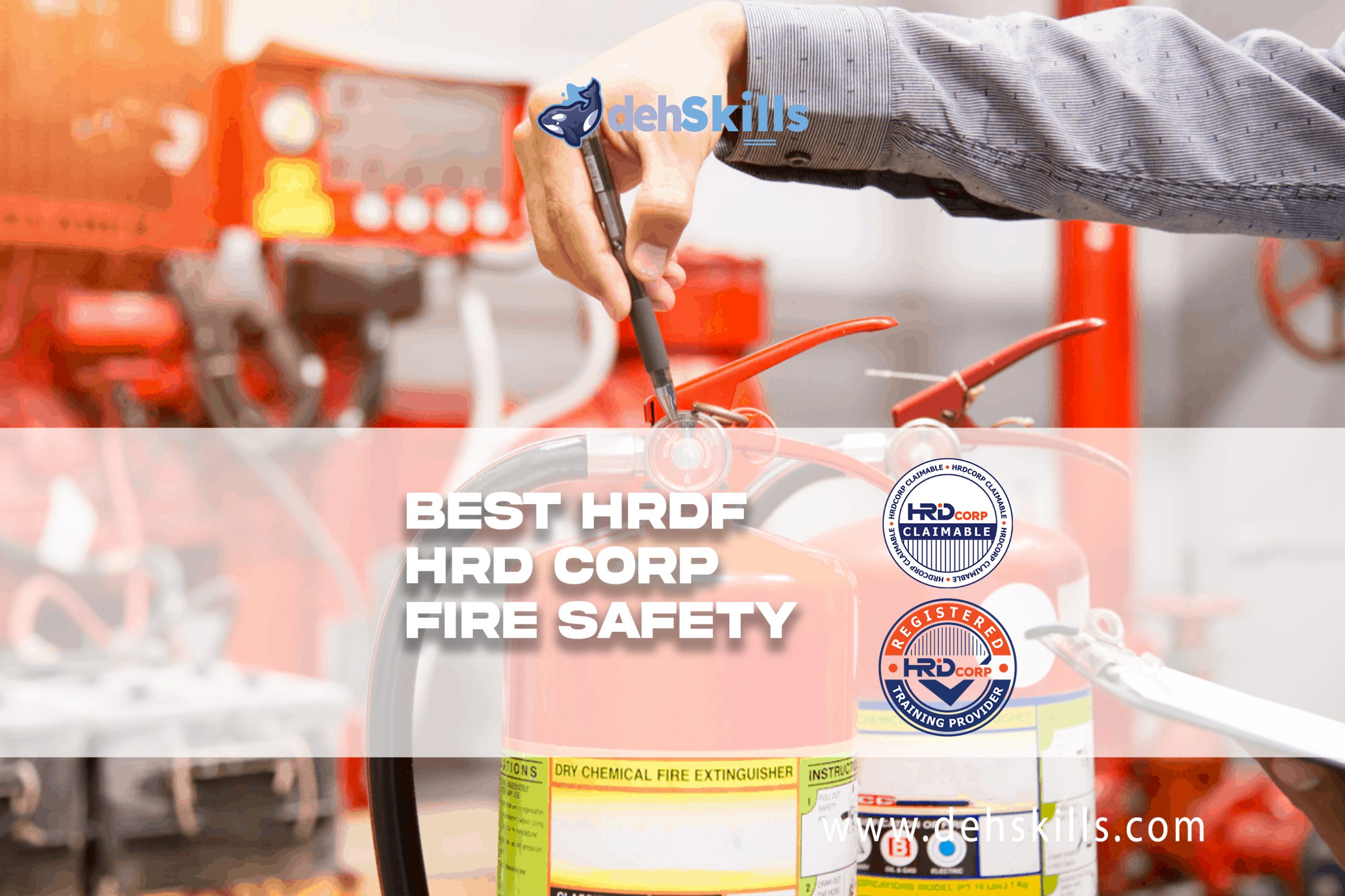 HRDF HRD Corp Claimable Fire Safety Training
Oct
24,
2024
9:00 am - 5:00 pm
HRDF HRD Corp Claimable Fire Safety Training
100% HRDF / HRC Corp Claimable Fire Safety Training
24 October 2024 – 9am till 5pm
Face-to-Face Classroom
Every aspect of fire safety training should be covered, from preventing fires and following proper protocol to staying safe and escaping in the event of a fire. Obviously, the best-case situation is for your employees to never be involved in a fire, and the first step in achieving this is raising their awareness of fire prevention. Educating your employees on proper practises helps to maintain your premises, your business, and everyone who works there safe. You should have a fire emergency plan in place to cover what has to be done in the case of a fire in your home. The topics covered in a HRDF HRD Corp Claimable Fire Safety Training Course can include how to respond in the event of a fire alarm and the location of the safety assembly point in the workplace. In addition to knowing where they are supposed to go, employees should be aware of the most secure routes they can take. Ascertain that everyone understands how to operate emergency exit equipment, such as fire doors. This HRDF HRD Corp Claimable Fire Safety Training Course provide, basic understanding of how to use fire extinguishers and other methods of keeping a fire from spreading is beneficial for everyone involved in the firefighting process. As part of the fire safety training, participants will learn how to determine whether it is safe to attempt to extinguish flames rather than evacuate the area. For advanced firefighting training, as well as other emergency jobs such as shutting down potentially harmful equipment and making sure everyone has evacuated the premises, you may decide to select specialized individuals from your company's workforce from our HRDF HRD Corp Claimable Fire Safety Training Course.
Best HRDF HRD Corp Claimable Fire Safety Training Course in Malaysia
Why learning HRDF HRD Corp Claimable Fire Safety Training Course for business?
Fires wreak havoc on property, injure people, and claim lives. A workplace fire may also result in job loss, as many offices and factories destroyed by fire in Canada are never rebuilt. Fire safety training is a critical component in ensuring a safe workplace and preventing fires.
With the correct training, employees can remove fire threats and respond promptly and efficiently in the event of a fire. Without sufficient training, a little incidence might swiftly escalate into a huge incident with catastrophic consequences.
If there is a fire, everyone is at risk. Certain workers, however, may be at a higher risk due to their work schedule or location, or because they are unfamiliar with the premises or equipment on the job.
Fire safety training can teach employees how to identify fire dangers, complete a risk assessment for fire safety, avoid workplace fires, and respond appropriately in the case of a fire.
Recognize Potential Fire Hazards
Fire safety training begins with an understanding of the fundamental physics of fire. All flames begin when heat (an ignition source) comes into contact with fuel (anything that burns) and there is sufficient oxygen present. To avoid a fire, it is necessary to keep ignition sources and fuel sources separate.
Conducting a Risk Assessment for Fire Safety
The fire safety risk assessment assists in determining what measures a company should take to prevent a fire and keep employees safe. The evaluation considers the following:
1. Routes and exits for emergencies
2. Detection and warning systems for fires
3. Firefighting apparatus
4. Elimination or secure storage of hazardous chemicals
5. The fire evacuation plan in the event of an emergency
6. Vulnerable individuals' needs
7. Interaction with staff and others on-site
8. Fire safety training for employees
---
Complete the form to receive via email an official HRD Corp quote, course outline, trainer profile, trainer TTT, and HRD Corp TP certificate.
Related Events