HRDF Claimable WordPress Training Course Malaysia
Did you know that WordPress supports more than 40% of all websites? This is a large percentage. If you haven't used WordPress before, you may be asking, "Why?" WordPress used to be a blogging platform, but over the years it has adapted well to it and become very versatile, allowing users to create fully functional websites of any category. It is also open source software, which means that it is completely free, redistributable, and has unlimited effectiveness.
Easy to customize (even if you are not a developer). WordPress supports millions of websites around the world. But does this mean that everyone who creates them is a highly trained developer? Not really. This is due to the platform's simple user interface, easy-to-understand options, and dashboard features. With its powerful WordPress themes, plugins and tools, anyone without any programming knowledge can use it effectively. These can help anyone create attractive and dynamic websites. Once the website is up and running, it becomes easier to manage. WordPress constantly has updates on themes, better tools, and new plugins that you can install with one click.
Malaysia HRDF Claimable under HRDF SBL Khas for HRDF Registered Company "Claimable WordPress Course Descriptions"
Topics of HRDF WordPress Training
HRDF Fully Claimable HRDF Claimable WordPress Training Course is 100% Claimable for You – Claimable under HRDF SBL Khas for HRDF Registered Company
Competitors like Joomla and Drupal are respectively 5.9% and 3.9% behind WordPress, which shows how big the people who conquer WordPress are compared to others.
WordPress themes and plugins are advantages
WordPress includes ready-to-use themes, and designers and developers create new themes every day. Enhanced features and SEO optimization features make any site dynamic and easy to use on desktops, smartphones, and other devices. With all these options, you can make the website look the way you want it to. You can even find topics based on your needs or categories, such as eCommerce, product portfolio, blogs, business, and so on.
1. WordPress is a universal platform:
WordPress supports millions of websites around the world. It's the most popular content management system and the fact that it has a standard WordPress dashboard makes it a universal platform that anyone can use effectively. The features are easy to understand and come with a variety of themes, tools, and plugins that you can use to build a beautiful website.
2. WordPress Easy to use:
Ease of use is the number one reason for many new businesses like WordPress. This is an easy to use platform that will teach you how to use WordPress as your CMS right away. Once the website is developed, there is no need for experts to manage it as there is no programming or coding knowledge required.
3.WordPress Easy to configure:
As mentioned above, WordPress does not require any programming or coding knowledge. Even if you don't know any programming languages like JavaScript, HTML, or PHP, you can still set up a WordPress website. Best of all, you can manually install WordPress in under 5 minutes!
4. WordPress Easy to update:
Updating the software is essential for security reasons. The same goes for WordPress. However, unlike other CMS, updating WordPress and its themes and plugins is easy and can be done with just a click of the mouse.
Why Choose Our HRDF Claimable HRDF Claimable WordPress Training Course?
Here are some of the best WordPress techniques and their implications: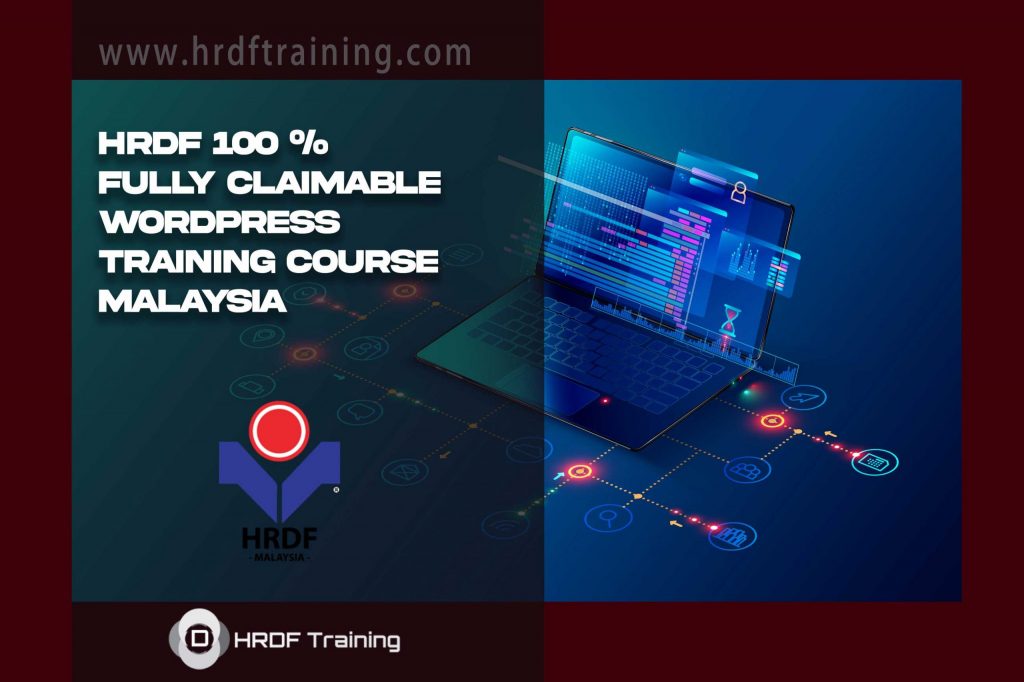 Why learning HRDF Claimable E-Commerce Web Design Course for business?
WordPress is Easy to manage
Due to the multiple features and functionality, maintaining a WordPress website, whether it's a blog or a full e-commerce website, is a snap. WordPress is constantly evolving and developers are continually testing and improving its various components, providing you with the best resources to help you run your WordPress website effectively.
WordPress is reliable
WordPress vs Joomla vs Drupal
According to statistics from W3Techs, 28.6% of all websites are powered by WordPress, compared to its competitor Joomla (3.3%) and Drupal (2.3%). This in itself is a testament to the power and reliability of WordPress.
Additionally, WordPress is developed on a mature platform that uses technologies such as PHP, SQL, and JavaScript, which comply with strict international coding standards set by the World Wide Web Consortium (W3C).
 Cost-effective and flexible
Compared to other CMS, building a website with WordPress is cost effective as it allows you to choose from a wide range of WordPress themes and plugins at an affordable price. It is also flexible, in the sense that this CMS can power all kinds of websites and you can build just about anything, whether it is an event management site, a simple blog, a personal website, or websites. entire electronic commerce.
Free vs. premium WordPress themes & plugins
Mobile optimization
WordPress Security vs Hacker
WordPress community growing
Free vs. premium WordPress themes & plugins
There are many themes and plugins available for WordPress. In fact, there are thousands of options available on your site. For plugins, you can download them from the WordPress.org plugin directory. But here's one thing to keep in mind: you can use a lot of advanced plugins as well, and those plugins are not in this directory.
Flyer Design Why is wordpress the best CMS for wordpress in 2022? On the laptop screen on the metal table there are blueprints and cups nearby
What's the biggest difference between the two?
For starters, premium plugins aren't free. They also generally provide full-time customer support, better security, and compatibility with the latest version of WordPress. You might not often need customer support, but when you have questions about plugins and site settings, it is best to use it.
Mobile optimization
WordPress Security vs Hacker
WordPress community growing
HRDF Best SME 100 Training Course Provider - Double Effect Sdn Bhd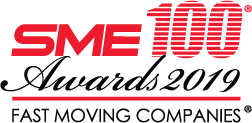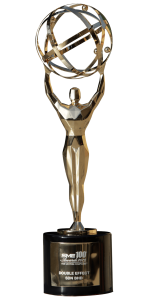 Corporate and Private HRDF 100% Fully Claimable / Skim Bantuan Latihan Khas (SBL-Khas) Training Course Request – call / whatspp : 010 220 6800 / thetraining4u@gmail.com
 Skim Bantuan Latihan Khas (SBL-Khas)
Type of Training
In-House (On premise, hotel OR external training place)
– Minimum is 2 paxs
– Maximum is 35 paxs to 40 paxs
Public (Local / Overseas)
– Minimum is 1 pax
Other Claimable Cost
Meal allowance
Daily Allowance
Consumable Training Materials
Hotel Rental Package OR Training Rental Place
Airfare Ticket OR Transportation
Minimum Training Duration
7 Hours
Minimum Training Duration is required to eligible for grant and the hours can be accumulated
A 7-hour training must be conducted over a minimum of 2 days (for Remote Online Learning)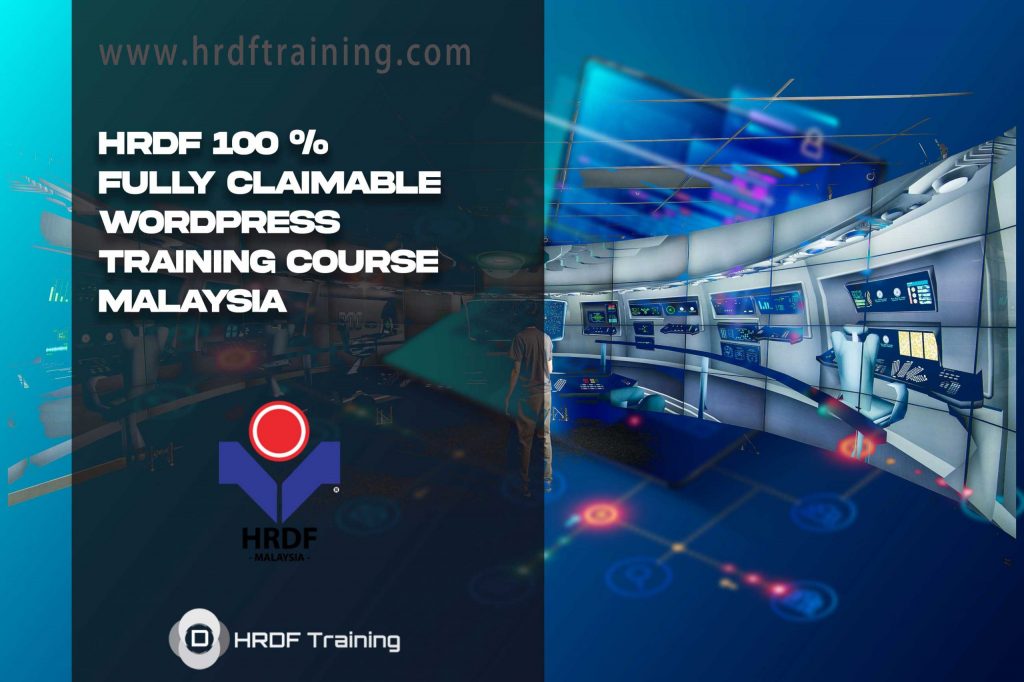 Student Testimonials for Our Fully Claimable HRDF Training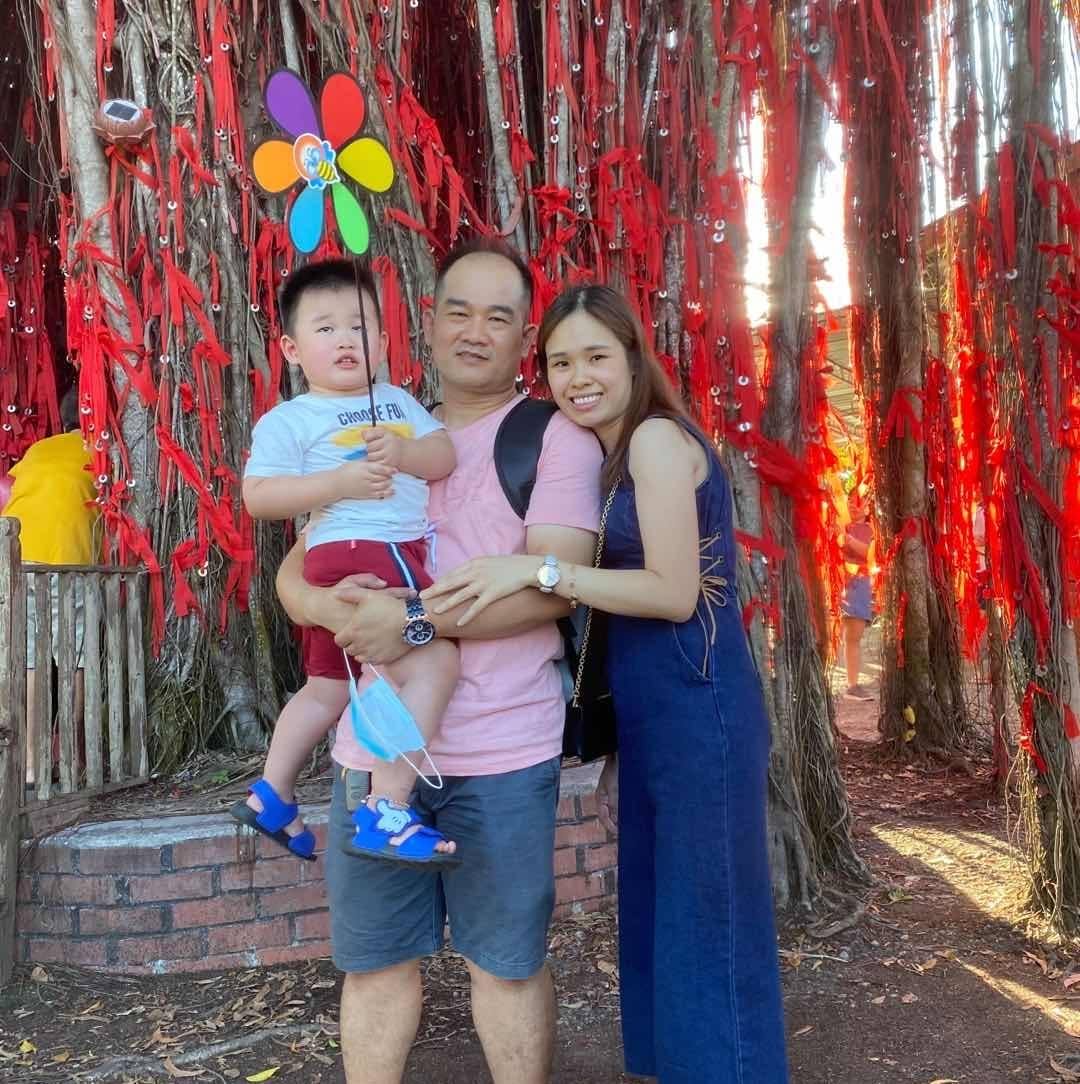 Mr Huang
@TekstilUtamaOwner
I would highly recommend this course to anyone who wants to quickly get up to speed with WordPress and needs some help with the technological challenges of starting up. Despite my lack of technical experience, I managed to pick up all of the basic elements over the day and quickly became comfortable with the amazing breadth of the different components of the program. The big plus however is that HRDF set each of us up with our own basic website which we were able to build our own website after the course had finished. A week later, I am happily working through the comprehensive course notes and building my new site." I will be in touch in the new year to book a bit of consultancy. Thanks again for a great day!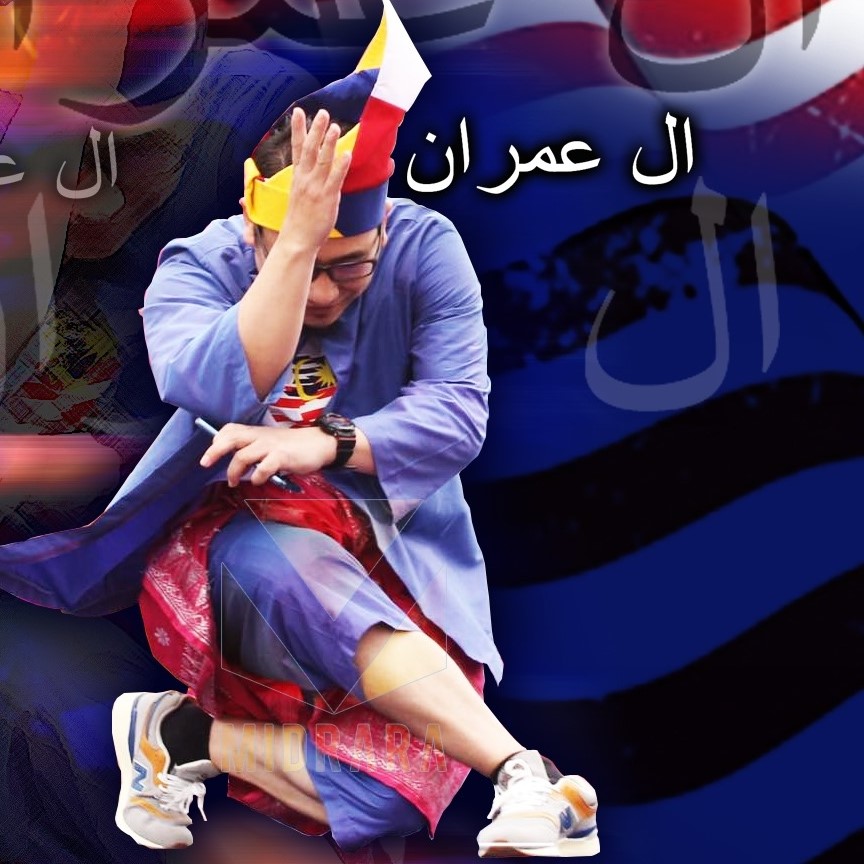 Tuan Razak
@CEO-Car-Sport
A great overview of WordPress website construction, really fast tracks the learning curve. A VERY worthwhile investment of money and time.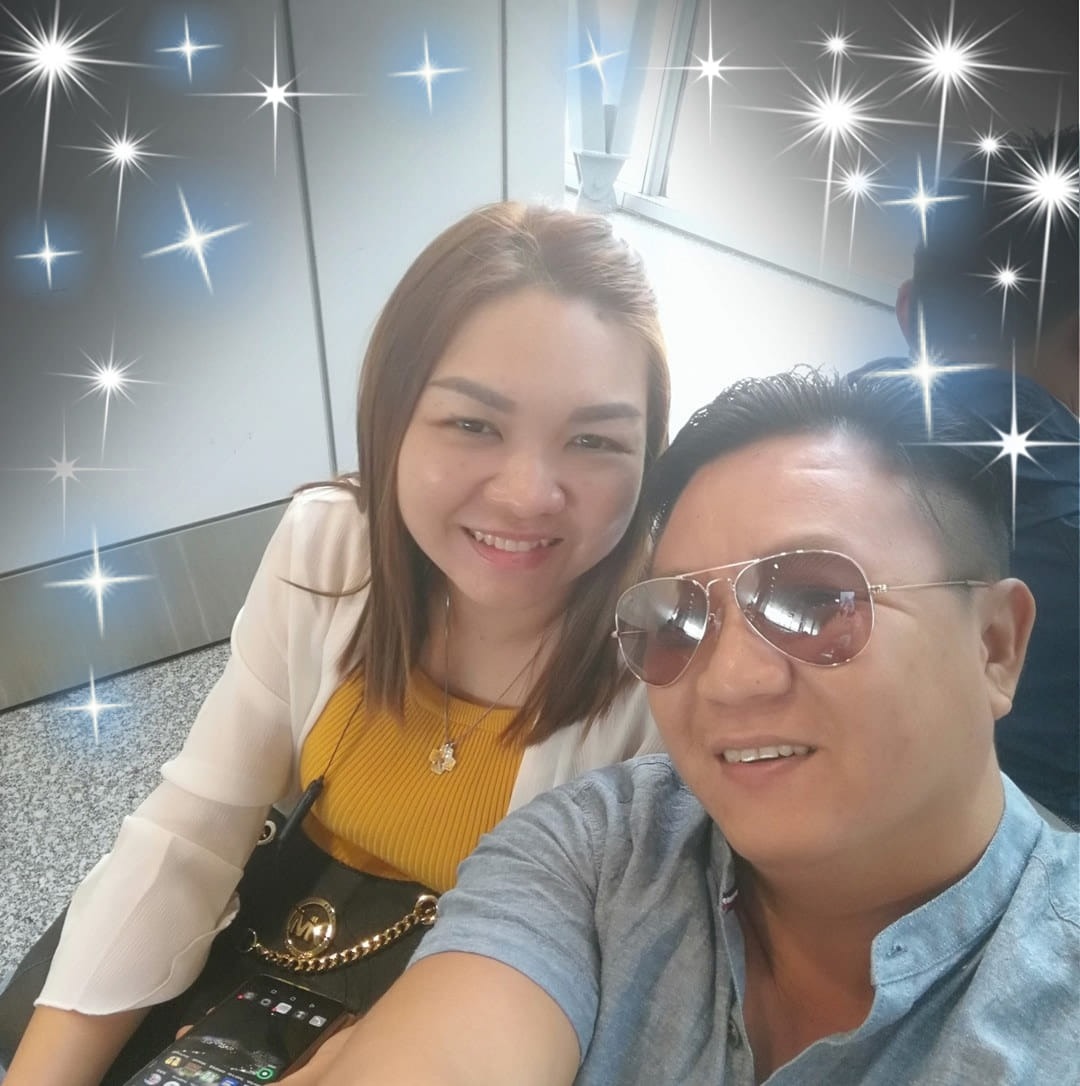 Mr Chai Yong
@AutoSparts
Thanks again for a great day! I attended one of HRDF WordPress courses with the aim of learning how to build my own website and after the course, I did indeed have a website ready to go! HRDF instructions were very easy to understand and he was more than happy to deal with any and all queries that I had.
Our HRDF WordPress Training Events Full List for Year 2021
HRDF Claimable WordPress Training Course Malaysia
Corporate and Private HRDF 100% Fully Claimable / Skim Bantuan Latihan Khas (SBL-Khas) Training Course Request – call / whatspp : 010 220 6800 / thetraining4u@gmail.com
 Skim Bantuan Latihan Khas (SBL-Khas)
Type of Training
In-House (On premise, hotel OR external training place)
– Minimum is 2 paxs
– Maximum is 35 paxs to 40 paxs
Public (Local / Overseas)
– Minimum is 1 pax
Other Claimable Cost
Meal allowance
Daily Allowance
Consumable Training Materials
Hotel Rental Package OR Training Rental Place
Airfare Ticket OR Transportation
Minimum Training Duration
7 Hours
Minimum Training Duration is required to eligible for grant and the hours can be accumulated
A 7-hour training must be conducted over a minimum of 2 days (for Remote Online Learning)
Contact Us Today for your HRDF Claimable Courses