HRDF HRD Corp Claimable Customer Experience Training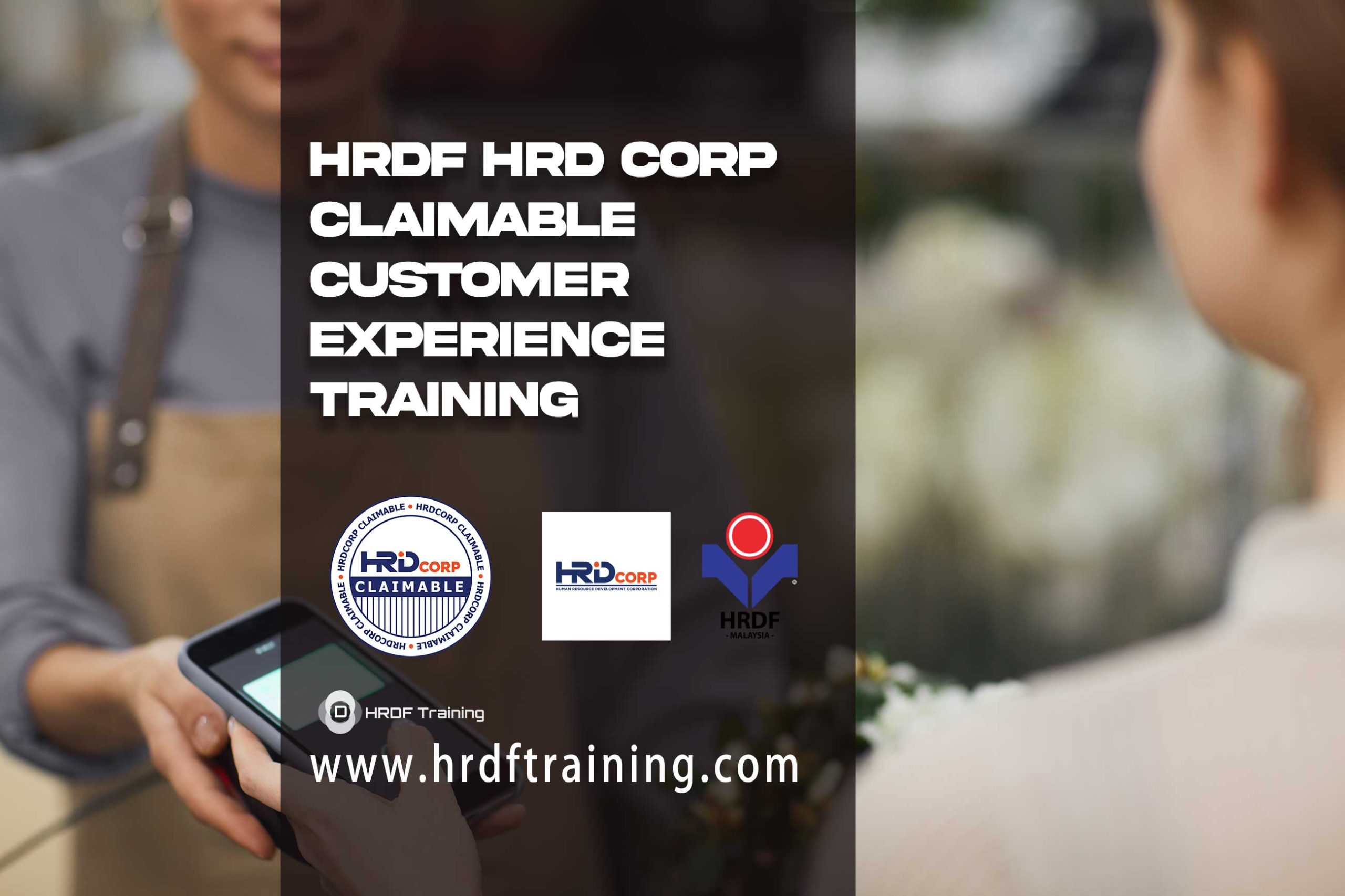 HRDF – HRD Corp Claimable Customer Experience Training
Today, customers, not vendors, wield power, let HRDF HRD Corp Claimable Customer Experience Training tell you why.
Who endowed them with this authority? We — with the assistance of the world wide web. Customers have a wealth of options available to them, as well as the resources necessary to educate themselves and make independent purchases. This is why it is critical to give an exceptional experience and inspire them to conduct business with you Because consumers are your finest resource for increasing brand awareness. Thus, how can you quantify your client experience in order to evaluate what you're doing well and where you might improve?
Customer Experience Metrics
Analyze the findings of customer satisfaction surveys.
Determine the rate and causes of customer attrition.
Inquire about product or feature requests from customers.
Analyze the trend of customer support tickets.
What is the concept of customer experience?
Customer experience is the single most critical factor in determining a business's success. A successful customer experience plan results in increased customer loyalty, referrals, pricing premiums, employee engagement, and growth.
HRDF HRD Corp Claimable Customer Experience Training offers a variety of solutions for enhancing your customer experience – regardless of whether you work in white collar, blue collar, retail, call center, hospitality, industrial, financial, or professional services.
Different organizations have unique obstacles when it comes to providing a great customer experience. These are some of the ways in which our customer experience training benefits our customers.
Assisting Technical Experts in Concentrating Their Attention On Customer Value, Not On Technical Details
Technical specialists and professionals correctly take pleasure in their technical capabilities, believing that this is the essence of their value to their customers. While this is somewhat true, we recognize that the technical mindset might obstruct the development of truly customer-centric behaviors. We employ a range of tactics to challenge mindsets during our customer experience training programs and seminars. These include concentrating on individual and organizational objectives and determining the deeper underlying sources of client value. We are unafraid to confront restrictive self-perceptions and restricting ideas about individual responsibilities and capacities. Addressing attitude issues initially paves the way for the development of specific skills, such as how individuals may more effectively use their technical expertise to understand, support, and guide their clients to improve their customer experience.
An experienced customer experience coach will collaborate with you and your team to develop skills, alter behavior, and create a difference your clients will appreciate. Our customer experience training and workshops are completely customizable to meet your unique needs.
The following topics and programs are possible:
Essentials of the customer experience
The customer-focused mentality
Recognize the client journey and touchpoints
Reduce buyer friction — make it simple to purchase
Customer service negotiation abilities
Techniques for eliciting information from customers
Advising
Establishing rapport with and for introverts
Recognize various clientele kinds
Developing customer connections based on trust and added value
Communication strategies and value propositions
To improve the customer experience, teamwork and team-based behaviors are required.
Managing customer-centric behaviors effectively
Relationship management with customers
Messages to and education of referrers
Value communication.
---
Contact us for HRDF HRD Corp Claimable Customer Experience Training ( Corporate & Personal Coaching )
Call / WhatsApp +6 010 220 6800 for Corporate Training
Course Features
Lectures

0

Quizzes

0

Duration

21 Hours

Skill level

All Levels

Language

English / Malay

Students

514

Assessments

Yes