HRDF HRD Corp Claimable Hotel Housekeeping Inspection Training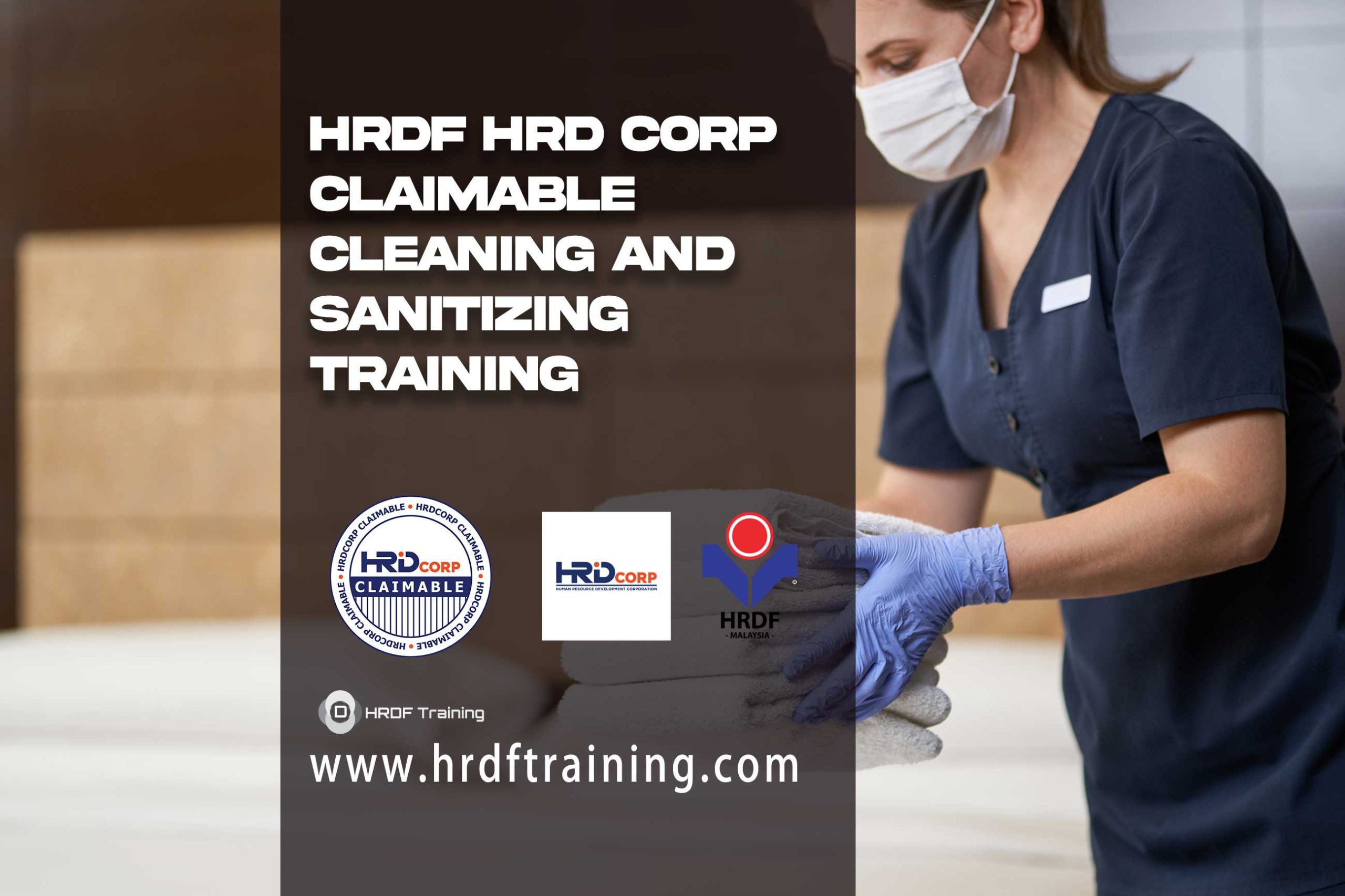 HRDF HRD Corp Claimable Hotel Housekeeping Inspection Training
Cleaning a guest room is only one small part of housekeeping; the job entails a lot more responsibilities.
When a guest checks into their room, they anticipate that it will be spotless because this is something that they have come to expect from the establishment. On the other hand, there are occasions when things are overlooked, and our dream guest becomes a nightmare. Housekeepers receive their initial training during the first few weeks of their work, and afterward that phase of their training is often completed. Why not get ahead of the competition by instituting stricter guidelines and ensuring that your hotel's housekeeping staff receives ongoing, relevant training? Maintain your housekeepers' mental acuity and ensure that they remain focused on the tasks they perform each and every day.
Your hotel's housekeeping staff can gain a better understanding of what a guest or an inspector looks for when they enter a room with the assistance of the Oculus hotel housekeeping training. Not only do we look at the cleaning requirements, but we also consider the responses from clients and what it could entail for your hotel if a room is not cleaned properly. During the HRDF HRD Corp Claimable Hotel Housekeeping Inspection Training on housekeeping cleanliness, we are going to go over some of the most important housekeeping requirements. We are able to assist you in drafting housekeeping standard operating procedures in the event that your hotel does not already have these in place.
Instead of Quantity, Focus on Quality
In the course of the routine conversations that we have with our team, I always offer my number one rule for meeting your expectations: Not quantity, but rather quality! It is more vital to follow through and ensure that our inspection process is of a high quality than it is to keep track of vast volumes. It is absolutely necessary for the inspector to provide fast comments in order for associates to be able to avoid additional deficiencies. As time goes on, I really hope that the comments starts to consist more of appreciation and prizes rather than criticism.
Maintain a Record
Remember to keep track of the score! Keeping track of your progress requires that you assign a point value or a goal to each of the tasks you are responsible for completing. When the manager has completed this training, they will have a greater grasp of what types of training are required for individuals as well as the entire team.
Analysis of the Inspection Form in a Consistent Manner
Keeping your inspection form up to date with the most recent industry developments is another essential component for running a fruitful cleaning inspection program. If you discover an area with consistent defects or bad practices, a manager ought to respond by putting more emphasis on that particular domain. The layout and furnishings of the various rooms, suites, public space, kitchens, and so on are reflected on an inspection form that is designed for each property; nevertheless, we have the possibility to boost point values and focus on "hot" locations. Conduct regular reviews of your format. The inspection form you use now shouldn't be identical to the one you used exactly a year ago.
We Can All Be Considered Inspectors
Every one of us is an inspector, and we are all responsible for delivering the highest possible level of service to our client and other customers. It is essential that every associate determines the areas that require care, regardless of whether the problem is with the cleaning or the service. Because everyone of us has a distinct attention to detail, working together, we will be able to notice a great deal more. Providing Associates with Information Regarding Processes That Will Help Address Issues That They Cannot Address
In the event that an employee is unable to resolve an issue immediately, such as a problem with the maintenance, that employee should be aware of the appropriate channels and resources. If the issue that they reported cannot be resolved immediately, make sure that everyone is kept up to date on the anticipated completion time.
Check Each and Every Person
Someone else will inspect anything you don't look at. It doesn't matter how experienced an associate is; everyone needs to be examined to make sure they are exceeding expectations and achieving the goals that have been set. Associates are strongly encouraged to conduct frequent inspections of their respective areas, accompanied by a manager or supervisor, in order to facilitate the exchange of useful hints amongst themselves.
Listen To Feedback
Throughout the course of my career, I have inspected thousands of guest rooms, and I always look for opportunities to learn through the eyes of staff and customers. The greatest strategy to advance your team's progress and reach quality and service goals is to pay attention to the comments provided by customers and to discuss successful techniques.
In addition to colleagues being responsible for accomplishing goals, we as managers are equally responsible for ensuring that associates have the resources and guidance they need to achieve success along the road by offering support and coaching.
---
Contact us for HRDF HRD Corp Claimable Hotel Housekeeping Inspection Training ( Corporate & Personal Coaching )
Call / WhatsApp +6 010 220 6800 for Corporate Training
Course Features
Lectures

0

Quizzes

0

Duration

21 Hours

Skill level

All Levels

Language

English / Malay

Students

135

Assessments

Yes