HRDF – HRD Corp Claimable Human Resources Learning & Development Training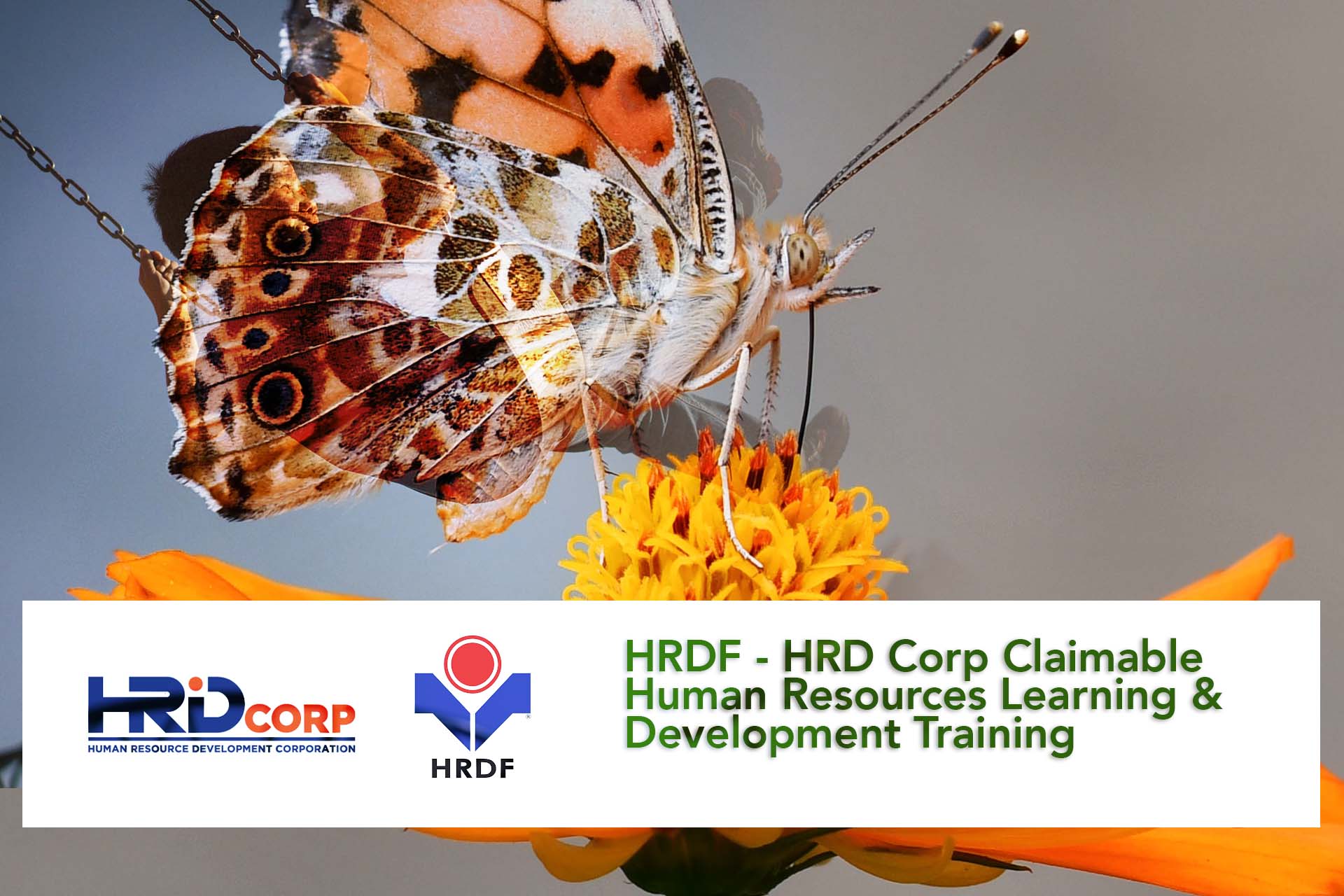 HRDF – HRD Corp Claimable Human Resources Learning & Development Training
LEARNING & DEVELOPMENT
Learning objectives 
Learning & Development strategy
Design and implement an HRD strategy that aligns with the overall business strategy and works as catalyst for talent management. 
Skill gap analysis
Help your organization dodge disruption by pinpointing crucial skill gaps and providing effective learning interventions. Perform Training Needs Analysis TNA.
Overview Of Coaching skills
Learn how to implement coaching in your organization to support behavioural change. 
L&D analytics
Measure the impact and effectiveness of learning interventions using learning analytics.
List of Modules
L&D Foundations
Objective:
In this module, you will (re)familiarize yourself with essential frameworks for a strong and effective Learning & Development program. You will start with the basics, including the L&D cycle and various approaches to learning, before moving on to more advanced topics such as identifying Learning & Development needs and organizational learning. After completing this module, you will have an excellent understanding of the foundations of Learning & Development, and a skillset that will help you create a culture of learning within your organization.
● The Design & Dynamics of Learning 
● Contemporary Skills for Efficient Facilitation 
● Contemporary Frameworks & Tools to Evaluate L&D Programs 
● Leadership & Management Development 
● Organizational Design & Development

Learning & Development Strategy
Objective:
Build a Learning & Development strategy that enables your organization's long-term objectives. From mapping organizational learning maturity, to setting up formal learning programs and strengthening the informal learning landscape, this module provides you with the knowledge and skills necessary to develop L&D into a high-value strategic function.
● Building a Culture of Learning 
● Learning Strategy 
● Setting Up the Learning Landscape
Skills Gap Analysis – TNA
Objective:
Learn methods to accurately identify your organization's current and future learning needs by performing a skill gap analysis. 
● Fit for Purpose 
● Quantitative Impact – Training Need Analysis TNA
● Case study base on own organization
Overview Of Coaching
Objective:
Immerse yourself in both the academic and practical aspects of coaching so that you can implement coaching successfully. You will learn about different roles in coaching, GROW models, the benefits of managerial coaching, and how to choose the right coach for your organization
● Introduction to Coaching 
● Evidence-Based Coaching
Learning Analytics
Objective:
Use data to demonstrate just how valuable your L&D program is. You will start with the basics of learning analytics, before diving into different approaches, methods to collect the right data, calculating learning analytics ROI and more. 
● Collecting Learning Data 
● Implementing Learning Analytics
---
Contact us for HRDF – HRD Corp Claimable Human Resources Learning & Development Training ( Corporate & Personal Coaching )
Call / WhatsApp +6 010 220 6800 for Corporate Training
Course Features
Lectures

0

Quizzes

0

Duration

21 Hours

Skill level

All Levels

Language

English / Malay

Students

251

Assessments

Yes