HRDF – HRD Corp Claimable Soft Skills Team Building Training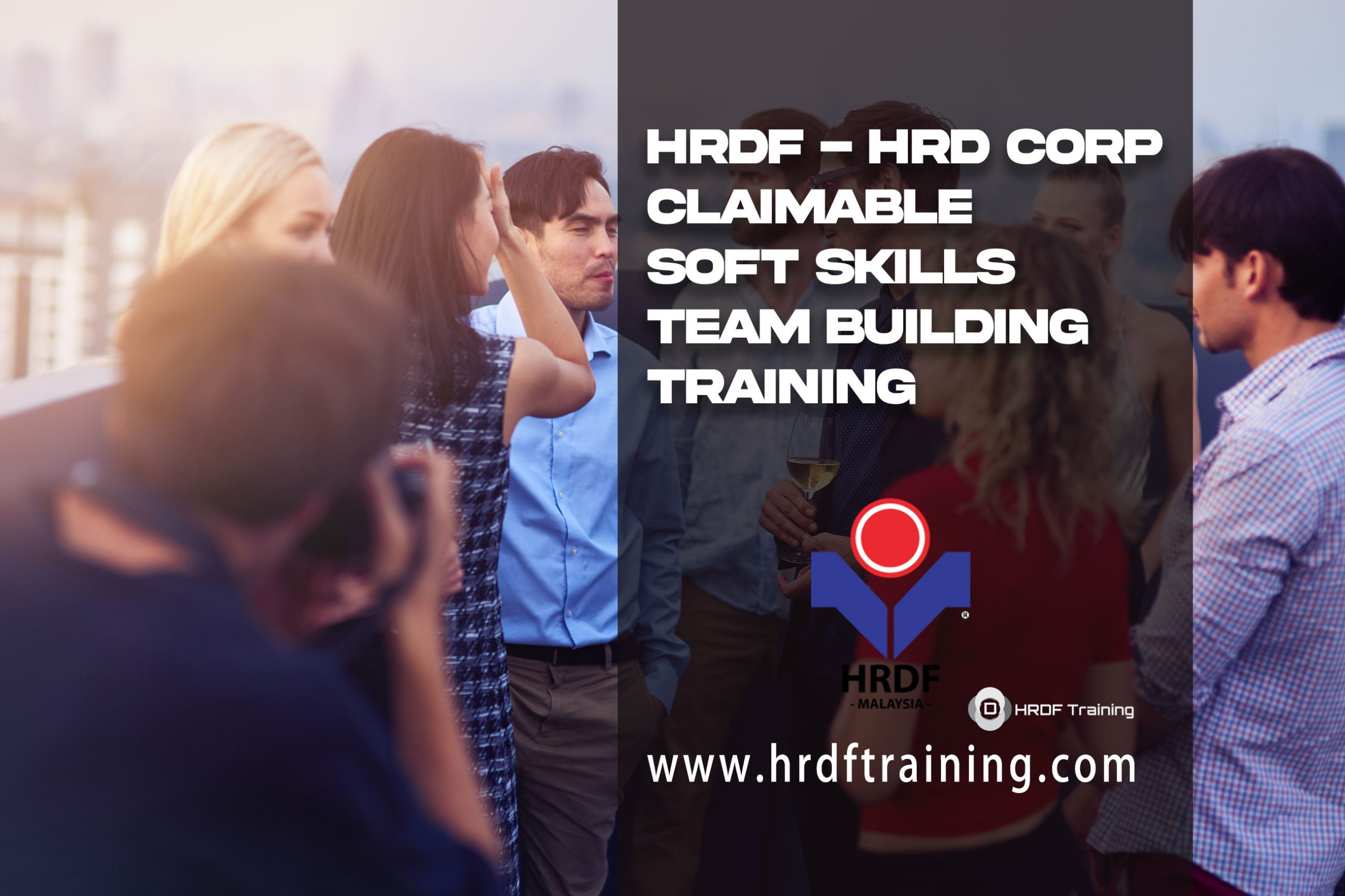 HRDF – HRD Corp Claimable Soft Skills Team Building Training
How Can Soft Skills Training Help Any Business?
Communication, conflict resolution, and issue solving are skills that underpin practically every aspect of corporate operations. Soft skills are essential for obtaining new clients, increasing customer service metrics, and developing a stronger team dynamic across your organization, in every business unit and employee job.
Our HRDF – HRD Corp Claimable Soft Skills Team Building Training Can Be Divided Into Several Types
Enhance client service
This is perhaps the most evident advantage of increasing soft skills in the workplace. Your staff will be able to actively listen more effectively in order to ascertain your clients' wants, detect difficulties, and assist them in resolving them. They are also more likely to show compassion and empathy after improving their soft skills, which can have a significant positive impact on customer service.
Increase your sales
Improving your sales team's soft skills might help them during the sales negotiation process. Employees can use their skills to engage with clients on a more personal level while maintaining necessary professional boundaries, which your consumers will appreciate. When staff take the extra time to address your clients' pain issues and match them with the correct solution, the sale will happen on its own.
Enhance employee retention
Because you invested in their professional development, your organisation will be able to retain more talent. You will save money by decreasing the need to hire and train substitute employees. Furthermore, soft skills promote knowledge retention and empower employees to take charge of their own personal growth.
This is a new definition of HRDF – HRD Corp Claimable Soft Skills Team Building Training that we are going to propose:
Top Soft Skills That Will Help Your Employees Perform Better
That list demonstrated some substantial benefits of soft skills training; however, what abilities should you focus on with your staff in order to attain all of those gains?
LinkedIn recently issued a list of the most in-demand soft skills, and leadership, communication, collaboration, and time management were identified as the ones that employers were actively looking for. Let's take a closer look at the precise abilities you should train your workers on.
What is the significance of HRDF – HRD Corp Claimable Soft Skills Team Building Training?
The issue is that many people still regard these abilities to be innate rather than learnt – they believe that a person is either born with them or not. Nothing could be further from the truth, as all of the most in-demand soft skills can be learned and cultivated.
The Best Ways to Teach Soft Skills to Your Employees
Soft skills training can be delivered in a variety of ways to your team. You can devote entire courses to soft skills, or you can incorporate important soft skill parts into your existing course content.
---
Contact us for HRDF – HRD Corp Claimable Soft Skills Team Building Training ( Corporate & Personal Coaching )
Call / WhatsApp +6 010 220 6800 for Corporate Training
Course Features
Lectures

0

Quizzes

0

Duration

21 Hours

Skill level

All Levels

Language

English / Malay

Students

251

Assessments

Yes