HRD Corp Claimable Content Marketing Training Course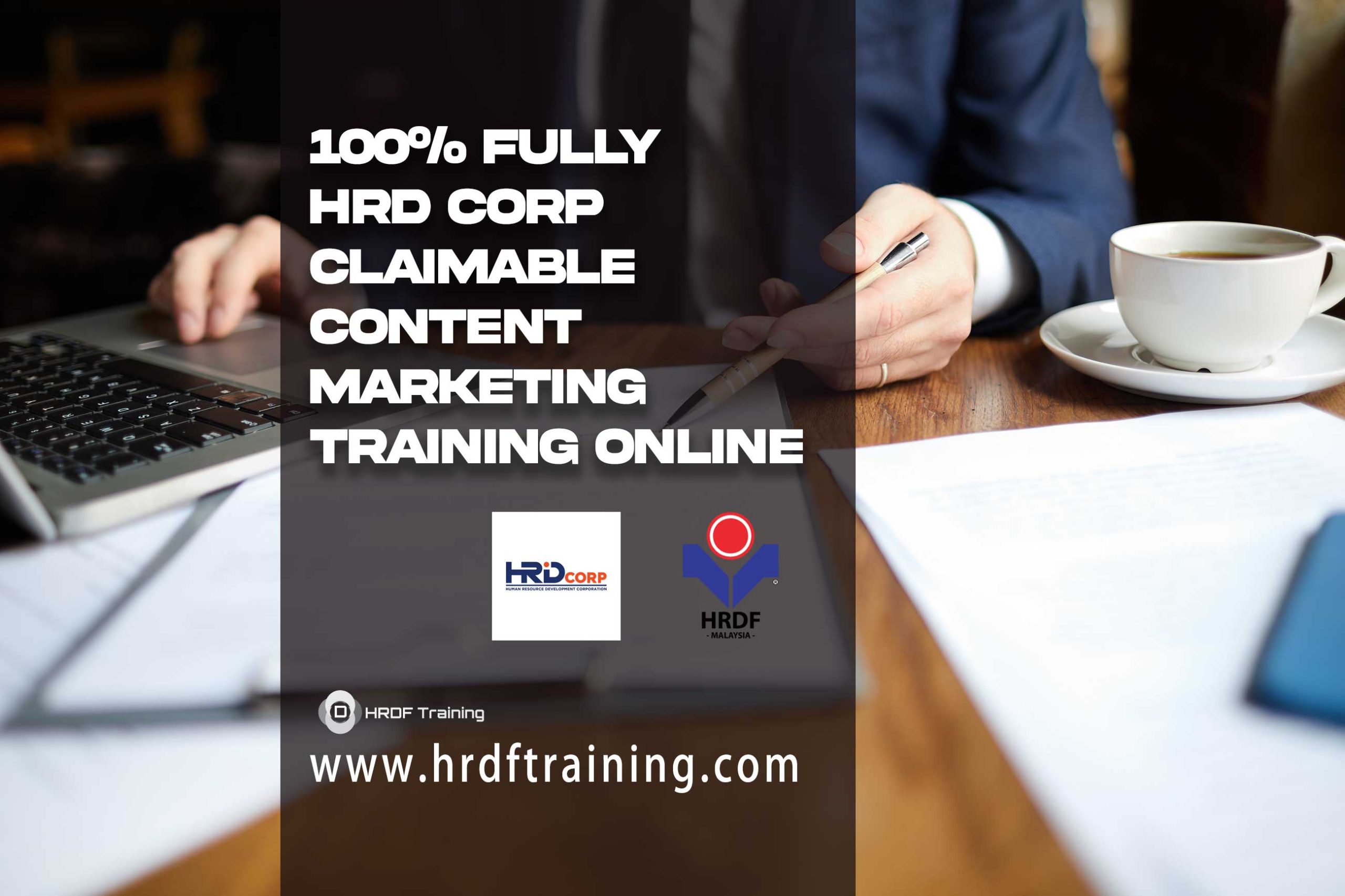 HRD Corp Claimable Content Marketing Training Course
Why should you learn HRD Corp Claimable Content Marketing Training Course?
Learn how to write good content for Twitter, blogs, and other writing-based social media sites. During this class, you'll learn about the basics of content marketing. You'll learn about the different content-based social media platforms, come up with marketing plans, and use written content to give your brand a personality. Cross-platform blog techniques, ways to build a following and keep an eye on trends will also be covered in this class. By the end of this class, you'll have the skills you need to start incorporating content marketing into your digital plan.
In the beginning, you'll be asked, "Who are your customers?" Well, when it comes to search and content marketing, keywords are a good way for you to figure out what the people want. We say that someone who is very good at investing in energy stocks might need to think about how to invest in tech and growth stocks.
However, even though it's not always the best idea to choose keywords with a lot of traffic, you do need to make sure that what you're writing has value and is being looked for by people, which can be found in keyword research. You might think that writing to the most popular keywords is the best way to get found, but it can actually work in your favor if you look for keywords that have less traffic but are less competitive, so you can actually get found.
If you own a small business, you will reap the benefits of obtaining a qualification
Tap on up to two courses that you want to take and choose which one you want to take. When you compare your chosen courses, you can see how Social Media Content Marketing: Blogs & Twitter stacks up against your chosen courses.
So, how important do you think Content Marketing is to your business? Here are some of the most important things:
Some of the things that have worked for me to get a few articles to show up on the first page of Google for their searches are things I've talked about in this post. The process of writing content can take a long time, but there are some strategies that I've tried and that have worked for me to get my articles up and ranked quickly.
Who is this intended for?
Professionals who work in the inbound industry
Marketers
What you'll learn: 
The basics of content marketing
How to set goals and measure them
Making a name for yourself by writing content for Social Media Platforms
How to write and post blog posts
Content Marketing Online Training Course Outline
Introduction to content-based social media
Developing a strategy for written content
Determine your brand image
Social Media Content Marketing
Importance of Blogging
Paid Advertising writing
---
Contact us for HRD Corp Claimable Content Marketing Training Course ( Corporate & Personal Coaching )
Call / WhatsApp +6 010 220 6800 for Corporate Training
Course Features
Lectures

0

Quizzes

0

Duration

21 Hours

Skill level

All Levels

Language

English / Malay

Students

332

Assessments

Yes