HRDF – HRD Corp Claimable Adobe After Effects Training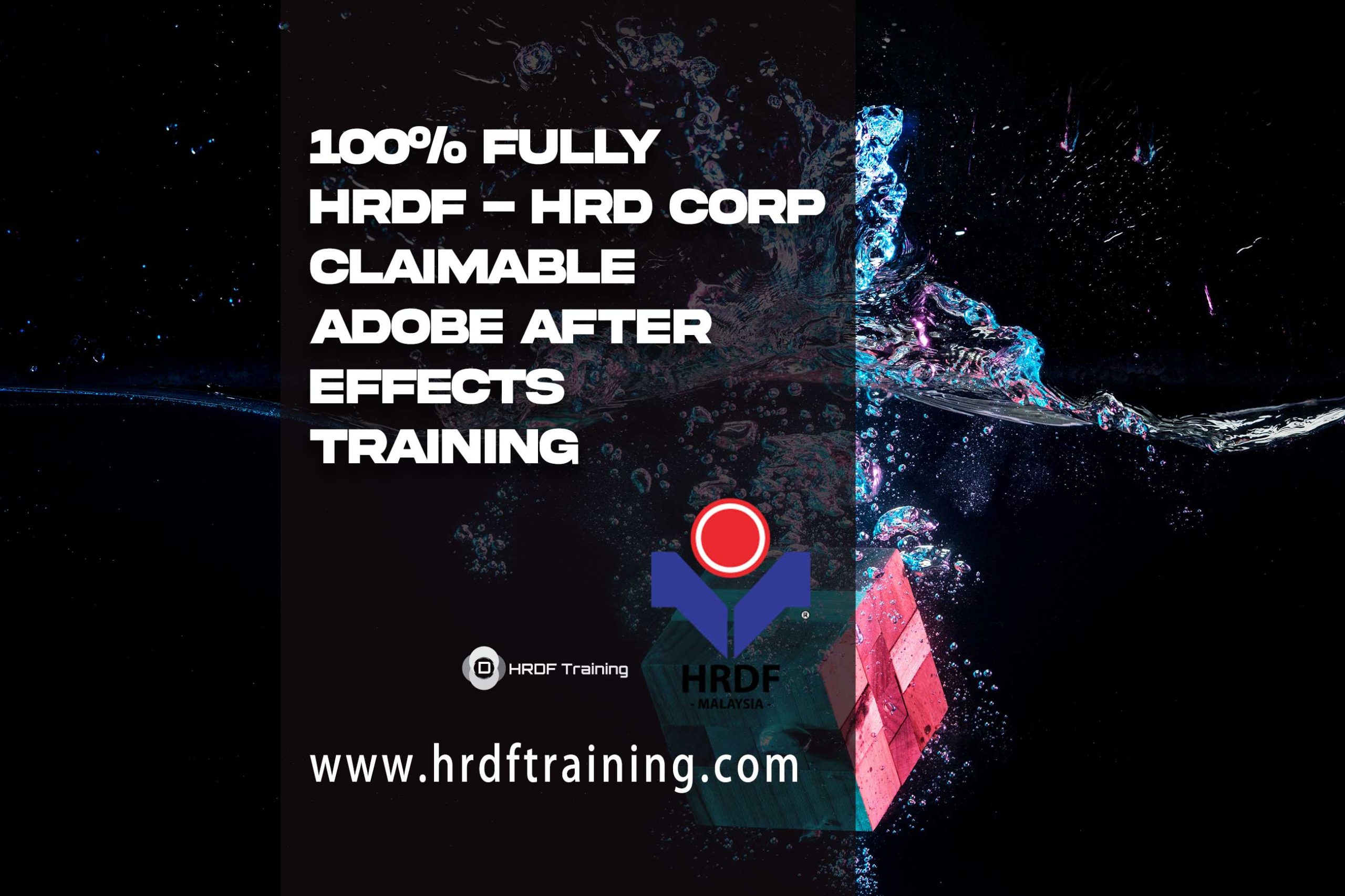 HRDF – HRD Corp Claimable Adobe After Effects Training
How Can HRDF – HRD Corp Claimable Adobe After Effects Training Help?
It will help you improve your skills with Adobe's powerful and versatile software if you learn from the best After Effects tutorials. Even if you're a beginner or a pro, there are a lot of tutorials out there that will help you learn more about visual effects, compositing, and motion graphics.
If you want to make everything from simple title sequences to full 3D stereo compositing, Adobe After Effects is the best software out there. There are a lot of animators and VFX artists who use it. All of them could use all the advice the internet has to offer. Our list is made up of the best tutorials that are out there.
In order to get a job, Adobe After can help you show off your skills
Designers of Motion Graphics make animated typography and other things, like special effects, glows and light rays, expressions, and more. They can be animators, branding experts who also do graphic design, or managers who work with animators and special effects teams to make movies.
Video editors use After Effects to make things like special effects, intro and outro sequences, and small animated graphics. Also, they use it to change the lighting and color grading in their videos with it. Video Managers are often in charge of Video Editors. They know how to use After Effects to make changes to an Editor's work and to explain their ideas to an Editor, so they can help them improve their work.
As an animator or video editor, you'll need to learn a lot more than just After Effects if you want to get a job like this. You should also learn skills like storyboarding, Cinema 4D, drawing, communication, character conception, layout design, camera angles, and key scenes. You should also learn about these things. It will also be useful to have other Adobe programs like Photoshop, Illustrator, and Premiere Pro on hand.
Our HRDF – HRD Corp Claimable Adobe After EffectsTraining Can Be Divided Into Several Types
Before you start animating, you should make style frames (artboards) for your project. The best motion designers do this before they open After Effects. In this way, you will be able to think about the story you are telling.
A lot of people have tried to "hack" After Effects with 3rd party plug-ins, complicated workflows, and effects-heavy tricks. Don't do this! Don't believe this.
Make sure you know the 12 rules of animation: Make sure you know the 12 principles of animation that are the foundation of all motion design work, and then you can do better work. Remember them. When you work on motion design projects, you're going to use them all the time to help you.
To start with Photoshop and Illustrator: Photoshop and Illustrator are good places to start if you want to improve your design skills. Learn After Effects in an ideal world after you learn these other important design apps.
Practice! Practice! Practice! Watch as many tutorials as you can and learn as many new skills as you can, then. Look for tutorials from people in your field who have good portfolios or designs.
There is a myth out there that every motion design project should be unique. This is not true. This isn't true at all. The more you look at other people's work, the better you'll get at making your own. Good projects don't happen in a vacuum so always be on the lookout for new ideas to inspire you. There's no shame in making your own version of something you like. Make sure to give credit to the original source. 'Steal Like an Artist is a good book to read if you want to learn more. It will change your whole life.
Keep going with it! Don't stop after a few days. Your work will be bad for a long time. If you want to learn how to use After Effects, you'll need a lot of time to do so. People took 11 years to get where he is now.
Do more than watch VFX tutorials: Do more than watch videos VFX tutorials are interesting, but chances are you'll make a lot more explainer videos than VFX shots when you start out. Instead of learning how to do VFX, learn how to do good motion design. There are a lot of tutorials out there if you ever need help with your project.
Learn the Skills Clients Want: What do clients want? Focus on making explainer videos, commercials, lower thirds, graphs, graphics, intros, outros, logo animations, and other types of videos. These are a lot more likely to pay your debts.
In some cases, it can be hard to share your work because it can be as hard as the work itself. One of the best ways to get feedback from people is to put your work out there. When you share a picture on Instagram, you never know what projects will come out of it.
Course Outline
Lesson 1: Fundamentals of Motion Graphics
Lesson 2: Getting to Know the Workflow
Lesson 3: Creating a Basic Animation Using Effects and Presets
Lesson 4: Working With Masks
Lesson 5: Animating Text
Lesson 6: Working with Shape Layers
Lesson 7: Other Effects
Lesson 8: Distorting Objects with the Puppet Tools
Lesson 9: Rendering and Output
---
Contact us for HRDF – HRD Corp Claimable Adobe After Effects Training ( Corporate & Personal Coaching )
Call / WhatsApp +6 010 220 6800 for Corporate Training
Course Features
Lectures

0

Quizzes

0

Duration

21 Hours

Skill level

All Levels

Language

English / Malay

Students

251

Assessments

Yes
Lesson 1: Fundamentals of Motion Graphics

Lesson 2: Getting to Know the Workflow

Lesson 3: Creating a Basic Animation Using Effects and Presets

Lesson 4: Working With Masks

Lesson 6: Working with Shape Layers

Lesson 8: Distorting Objects with the Puppet Tools

Lesson 9: Rendering and Output