HRDF HRD Corp Claimable Budgeting Financial Forecast Management Training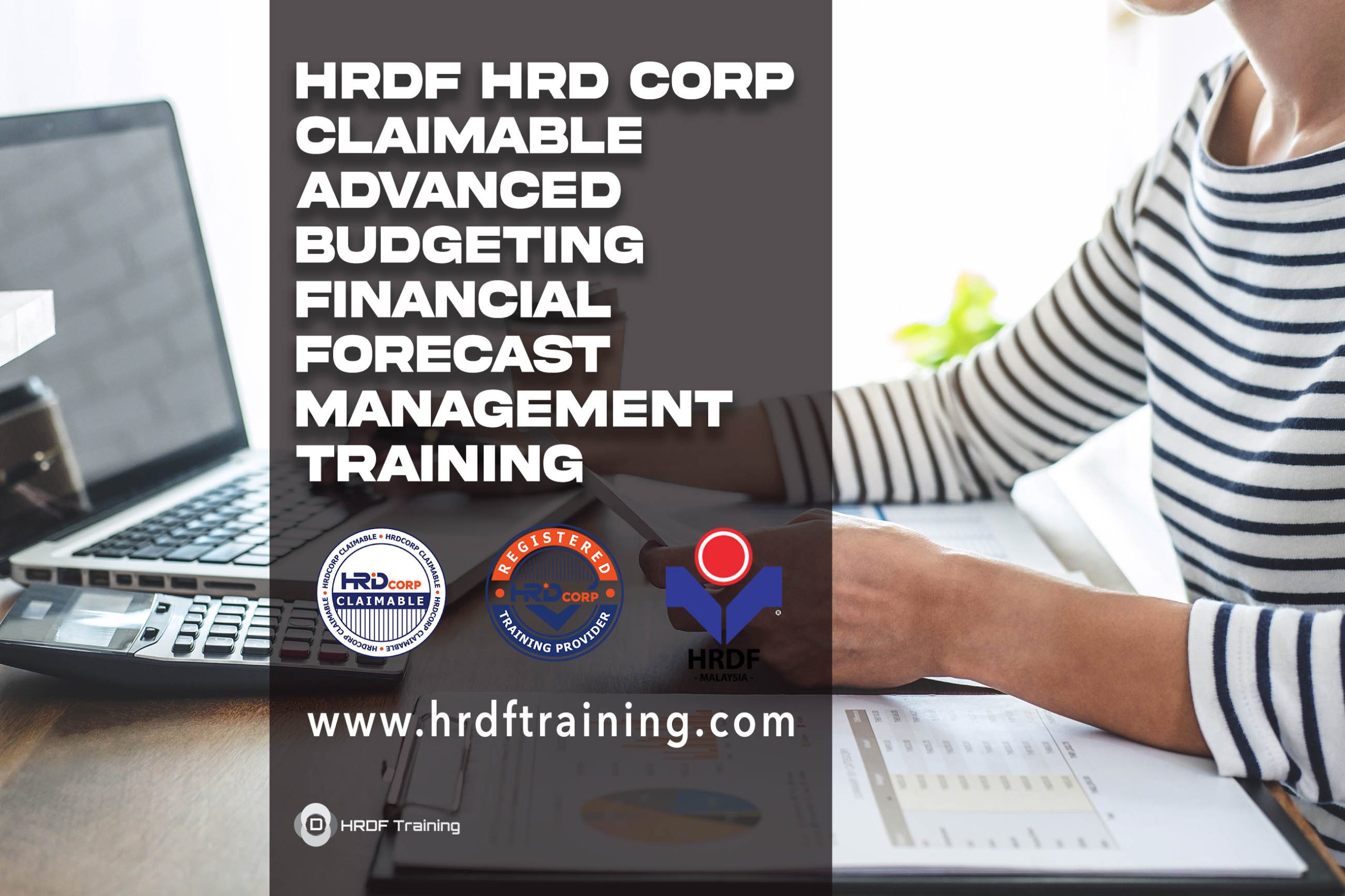 HRDF HRD Corp Claimable Budgeting Financial Forecast Management Training
This is a workshop for HRDF HRD Corp Claimable Advanced Budgeting Financial Forecast Management Training, on producing yearly costing and budget forecasts for the company, which are crucial decision-making tools, as well as how to develop analysis for the company projection.
Take this HRDF HRD Corp Claimable Advanced Budgeting Financial Forecast Management Training to discover how to include budgeting and forecasting into your business strategy. You will produce projections that properly account for imperfect data and uncertainty. More importantly, learn how to improve prediction dependability while simultaneously reducing preparation time.
Why corporation needs Budgeting Financial Forecast Management
Improved Financial Planning New budgeting and financial forecasting approaches enable firms to build financial plans that are both more precise and informed. This can help with enhancing financial decision-making, minimising risk exposure, and accomplishing financial goals.
Improved Productivity: Modern budgeting approaches can help businesses streamline their financial procedures and reduce the amount of time spent on these duties. This has the ability to contribute to higher levels of output and efficiency.
Improved Cash Flow Management: Companies can benefit from more accurate financial estimates by enhancing their ability to manage cash flow. This ensures that they have enough cash on hand to cover their expenses and investments.
Sophisticated budgeting and financial forecasting methods can assist organisations in identifying potential risks and developing mitigation strategies.
Training in advanced budgeting and financial projection management can, in general, help individuals and businesses make better financial decisions, increase their level of efficiency, and achieve their monetary goals.
LEARNING OUTCOMES
By end of this training, you will be able to:
Understand cash flow statement;
Perform cash flow analysis;
Learn the importance of budgets and forecasts;
Prepare forecast on the capital expenditure (CAPEX);
Analyze how daily operation will affect the finance of the Company;
Prepare analysis report on monthly profit and loss;
Learn key finance and accounting tools for forecast costing and managerial decisions;
Be aware of the core financial tools used to evaluate business opportunities and assess financial risks.
TRAINING METHODOLOGY
This training is conducted with the following methodology combination:
Scenario-based presentation
Concept introduction
Case studies and examples
Worksheet
WHO SHOULD ATTEND
CFO's, Chief Operating Officers, Directors, Chief Accountants, Business Units & Departmental Managers, Managers, Analysts, Controllers, Advisors and Heads of:
Finance
Budgeting and Control
Planning and Control
Forecasting and Cost
Management Accountants
Business Planning
Strategic Business Unit
Performance Management
Sales and Marketing
Purchasing
Business Development
Workshop Outline and Module Description
Module 1: Budgeting and forecasting fundamentals
Definition and Description of functionality in finance and decision-making cases
Difference between plans, forecasts and budgets
The value and purposes of budgets and forecasts
Module 2: Capital expenditure budgets
Learn the key element on capital expenditure budgets
The detail at capital expenditure budget
The importance of capital expenditure budget
Module 3: Sales and revenue budgets
Learn the key element on sales and revenue budgets
Analysis on the sales budget which are always very important
How a sales budget turned into a revenue budget
Module 4: Expenditure budgets
Learn the key element on expenditure budget
The organisation of the expenditure budget
Example of an expenditure budget
Module 5: The profit and loss budget
Put in action for consolidation of revenue budget and expenditure budget
Where do the figures come from?
The format of the profit and loss budget
Break-even point and break-even charts
Module 6: The cash budget
Learn the key element on the cash budget:
The importance of the cash budget and the cash forecast
The distinction between cash, profit and net worth
Preparation of a cash budget
Budgeting and financial projection management training can be beneficial to both individuals and enterprises, resulting in a variety of favourable consequences.
---
Contact us for HRDF HRD Corp Claimable Budgeting Financial Forecast Management Training ( Corporate & Personal Coaching )
Call / WhatsApp +6 010 220 6800 for Corporate Training
Course Features
Lectures

0

Quizzes

0

Duration

14 Hours

Skill level

All Levels

Language

English / Malay

Students

185

Assessments

Yes