HRDF HRD Corp Claimable Customer Relationships Training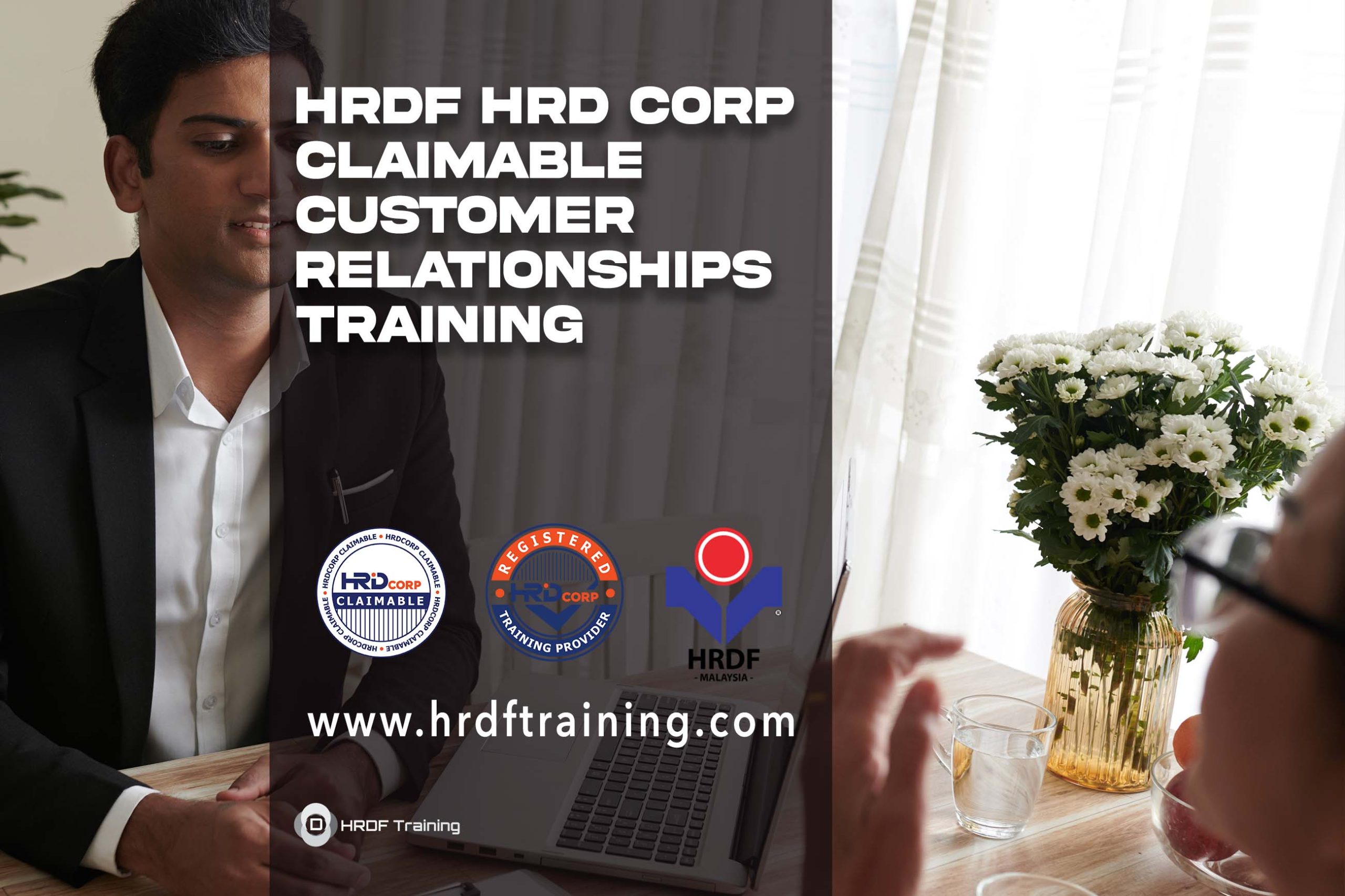 HRDF HRD Corp Claimable Customer Relationships Training
This training programme focuses on gaining an understanding of customer behaviour, creating positive emotional experiences for customers, and sustaining long-term customer loyalty through emotional connection and cultural sensitivity. The programme consists of a variety of activities, including group discussions, interactive games, and lectures, with the goal of stimulating participants' interest and enhancing their capacity for learning.
To create a face-to-face relationship with a consumer, you must have good people skills and use efficient communication tactics. Customers are more inclined to conduct business with a company that they believe cares about them and understands their difficulties. Demonstrate empathy by telling them you understand how they feel and want to assist them in finding a solution.
Good body language is a vital aspect of developing strong relationships with clients since it is a kind of nonverbal communication. Employ effective body language, such as an open posture and the appropriate facial expressions, to indicate the other person that you are interested in and participating in the conversation. Consumers expect staff to be knowledgeable about the items or services they purchase from a company. Make sure you understand your company's services and can answer any queries a consumer may have. Consumers appreciate it when they are treated as individuals when they shop. To engage with each consumer on a more personal level, use their name and vary the way you interact to them and the suggestions you give.
Course Content
Developing Good Client Relationships: A Psychology Approach
Understanding Consumer Psychology
An overview of the psychology of customer behaviour
Emotional influences on customer decision-making
Cognitive biases' impact on customer perception
Based on psychological concepts, strategies for influencing customer behaviour
Consumer Connection Building Communication Strategies
Understanding client requirements and preferences requires active listening abilities.
Empathy and emotional intelligence in communication
Nonverbal communication is used to establish connection with clients.
Positively responding to client issues and objections
Improving Client Experience
The significance of providing great client experiences
Creating good feelings in customer interactions
Handling consumer concerns and offering answers
Increasing consumer loyalty through great customer service
Managing Challenging Customer Relations
Recognizing the psychology behind problematic customer behaviour
De-escalation techniques for difficult situations
Handling rage and irritation in customer encounters
Effectively resolving customer problems
Improving Client Relationships Through Emotional Connection 
The importance of emotional connection in fostering consumer loyalty
Methods for developing emotional relationships with customers
Increasing trust by being authentic and transparent
Long-term customer relationship management strategies
Multicultural Consumer Relationships 
The significance of cultural competence in customer interactions
Cultural differences must be understood and respected.
Effective cross-cultural communication strategies
Bringing Everything Together: Top Strategies for Developing Long-Term Customer Relationships
Case studies and group discussions on real-world customer relationship issues are used to review key concepts and tactics presented in the training.
Creating a personal action plan for strengthening customer interactions
---
Contact us for HRDF HRD Corp Claimable HRDF HRD Corp Claimable Customer Relationships Training ( Corporate & Personal Coaching )
Call / WhatsApp +6 010 220 6800 for Corporate Training
Course Features
Lectures

0

Quizzes

0

Duration

14 Hours

Skill level

All Levels

Language

English / Malay

Students

1153

Assessments

Yes