HRDF HRD Corp Claimable Finance Management and Analysis Training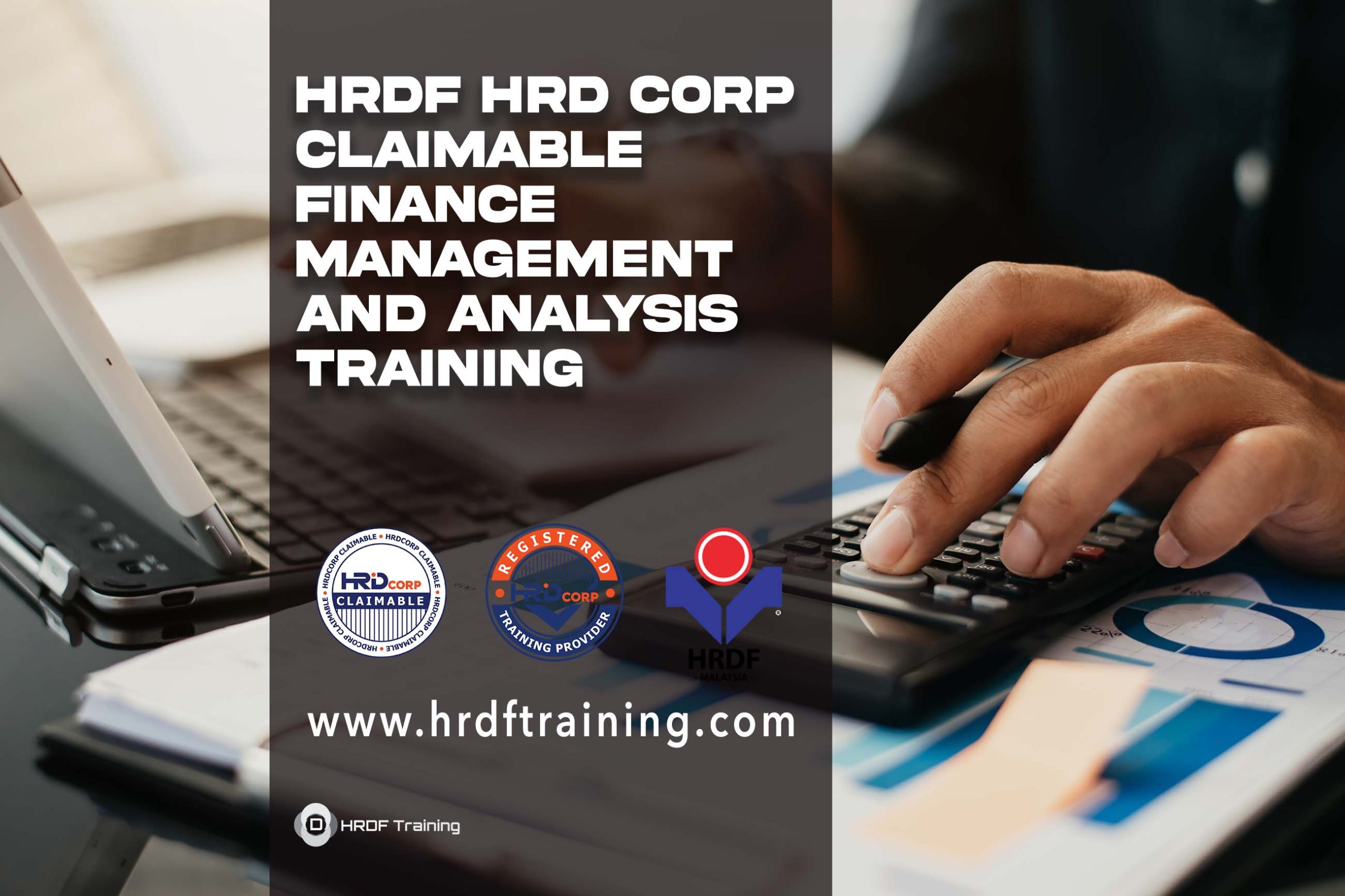 HRDF HRD Corp Claimable Finance Management and Analysis Training
The HRDF HRD Corp Claimable Finance Management and Analysis Training Workshop (FMA) will provide participants with a thorough understanding of core financial concepts as well as the skills required for effective decision making. The major goal of the course is to give finance professionals, managers, and executives with a better understanding of fundamental financial language, decision-making tools, and financial analysis approaches.
The FMA programme -HRDF HRD Corp Claimable Finance Management and Analysis Training provides participants with hands-on training in financial analysis utilising data from the preceding month's financial performance. Participants will leave this programme with practical knowledge of evaluating financial statements and ratios, seeing patterns, and making data-driven decisions.
The training is led by seasoned finance sector professionals who share their knowledge and experience obtained from working in real-world contexts. Participants will be able to network with one another and learn from their peers, as well as exchange opinions on what they believe to be the best practises in financial management and analysis.
Learning Objectives
To learn the terminology of financial statements
To learn profit and loss analysis
To learn balance sheet analysis
To learn change of equity statement
To learn cash flow analysis
To learn preparation of cash flow
To learn key finance analysis tools such as ratio for managerial decision
To be aware of the core financial tools used to evaluate business opportunities and assess financial risks
Learning Facilitation Methodology
Interactive Lecture
Discussion
Group Presentation
Activities
Individual Assignments
Target Audience
Levels from Executive and above
Class size of 15 participants or less
Pre and Post Workshop Value Add
Pre and Post workshop study materials
Post Workshop 60 days complimentary email and phone assist
Workshop Outline and Module Description
Module 1: Financial statement fundamentals
Learn the fundamental of financial statement
Difference between management account and audited account
Presentation of financial statement in audited financial statement
Module 2: Profit & Loss analysis
Learn the key element on profit and loss analysis
Difference type of profit and loss analysis (PAT, EBITA, EBITDA, etc)
Profit & loss ratio analysis
Module 3: Balance Sheet Analysis
Learn the key element on balance sheet analysis
Analysis on the balance sheet ratio for valuation and decision making
Difference type of ratio for balance sheet analysis
Analysis on return of investment
Module 4: Statement of equity analysis
Learn the key element on statement of equity
The importance of statement of equity
The preparation of statement of equity
Module 5: Cash flow analysis
Learn the key element on cash flow analysis
Preparation of cash flow statement
Presentation of cash flow statement
Importance of cash flow analysis
Module 6: Disclosure of financial statement report
Learn the key element on financial statement disclosure
The important note on financial statement report disclosure
The fundamental disclosure requirement for financial statement report under MPERS
The HRDF HRD Corp Claimable Finance Management and Analysis Training Workshop is an essential training session for anyone who wants to improve their financial knowledge and decision-making abilities. This course is a must for anybody involved professionally in financial management and analysis, including managers, executives, and finance professionals.
---
Contact us for HRDF HRD Corp Claimable Finance Management and Analysis Training ( Corporate & Personal Coaching )
Call / WhatsApp +6 010 220 6800 for Corporate Training
Course Features
Lectures

0

Quizzes

0

Duration

14 Hours

Skill level

All Levels

Language

English / Malay

Students

351

Assessments

Yes