HRDF – HRD Corp Claimable Graphic Design Training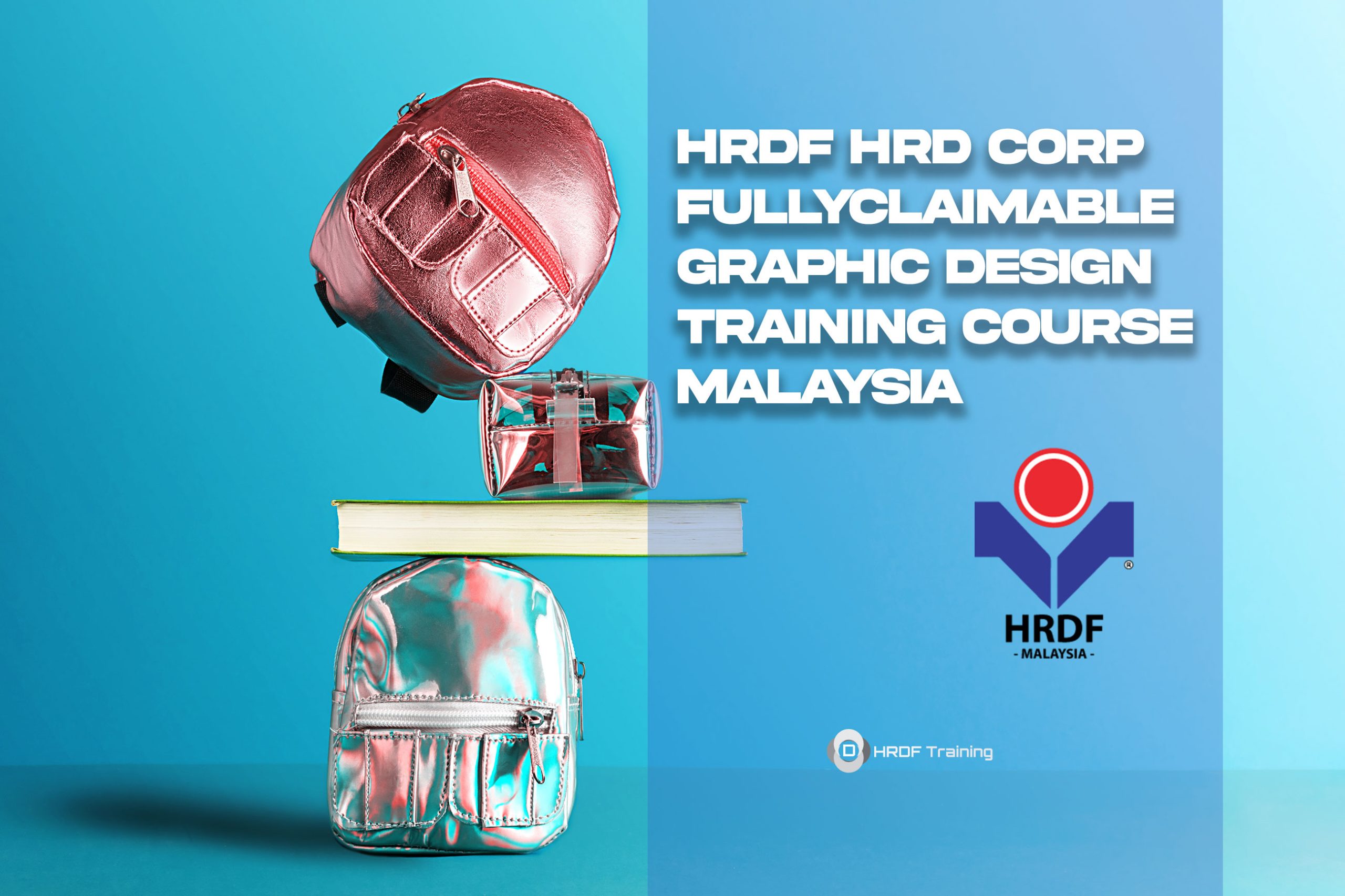 HRDF – HRD Corp Claimable Graphic Design Training
The HRDF – HRD Corp Claimable Graphic Design Training is a hands-on curriculum that teaches both strategic design ideas as well as practical abilities in the use of contemporary digital design software. Participants get an understanding of the graphic design process as well as the ability to apply newly acquired techniques and abilities through extensive hands-on work in small group workshops. Every course session in the HRDF – HRD Corp Claimable Graphic Design Training is limited to a maximum of 10 students, ensuring that students receive individualized attention and work cooperatively with their professors throughout the certificate program. For those who want, you can select to take individual graphic design classes, or you can enroll in the Graphic Design Bootcamp, which includes a majority of the HRDF – HRD Corp Claimable Graphic Design Training but does not provide job placement aid.
It gives a foundation in graphic design abilities utilizing modern digital tools and prepares you for job-generating graphics, retouching photographs, and laying out layouts for dissemination in digital and print formats. Attend the HRDF – HRD Corp Claimable Graphic Design Training program either online or in person in Malaysia. Both forms of the certificate program include seminars and workshops given by live instructors in both online and classroom settings. With the rolling-admissions model, you can begin your graphic design certificate program at any time, with new classes beginning each month of the semester. Personalized attention from our instructors and staff is provided for all certificate courses in both formats, which are all led by live instructors.
Our HRDF – HRD Corp Claimable Graphic Design Training Can Be Divided Into Several Types
Get paid for your ideas. Every day, graphic designers create. They must not only choose colour palettes, graphics and text, but also think creatively to meet demanding briefs. If you're a creative person with a keen eye for detail, graphic design is for you.
Make a real impact. From a little flyer to a huge advertising campaign, design can make a difference. Signage can be used to direct individuals in the appropriate route or to encourage them to donate blood. The ability to plan change is a luxury. Use your visual communication talents to make an impact in college.
It's all up to you. A designer can work anywhere with a pencil, a Mac, and the correct software. Companies and clientele nowadays don't care where you work as long as you deliver. You can also join the rising army of 'digital nomads' who utilise their creative abilities to travel the world.
Take charge. Designers can work for themselves by freelancing or starting their own agency. Some designers even create their own commercial brands to advertise their own product lines.
Job possibilities. The demand for graphic designers is constant. Apple, Google, Specsavers, and the NSPCC all invest in their own talent, and creative companies are always looking for new designers. Illustration, production artist, motion graphics designer, web designer and creative director are all possible occupations with a visual communication certificate.
Make your mark. As a designer, you will create unique work and share it with the world. Seeing your work in context — on a store shelf or a billboard – is always exciting.
Work in many sectors. Good designers are needed in every business. The options are unlimited, whether you want to work with many types of clients or specialise in a certain industry.
No day is the same. Every day is a fresh creative challenge for designers. Designers work on everything from restaurant social media posts to healthcare strategy plans. Deadlines keep you focused and away from the clock.
Designers play! Modern design studios are vivacious and dynamic. Studio life may be more appealing if you dislike the thought of working 9-5 in a corporate office. Dress casually, work from home, and enjoy unique workspaces. Working in a creative team is stimulating and enjoyable, and there is a large online community of designers who share work, feedback, and advise.
It's reasonable to state that we're all aware that graphic design is in high demand in the majority of businesses. However, do we fully get the significance of graphic design in the commercial world? If you assume that your company can exist without compelling communications, you need to reconsider your position. If you want to effectively explain the features, benefits, and differentiators of your product or service to your target prospects and consumers, you'll need to use visual communication techniques.
Graphic design is defined by Google as 'the art or talent of mixing text and images in ads, publications, or books,' among other things. That, we believe, is simply too broad and fails to express the importance of design in a company's operations.
This is a new definition of Graphic Design that we are going to propose:
A compelling format for both digital and print media is created by the arrangement, organization, and manipulation of material, imagery, and visual components. 'The effective communication of the value, benefits, and reasons to believe in a brand's product, service, or technological innovation.' Graphic design is the development of visual communications that resonate with a specific target audience with the goal of raising awareness, forming perceptions, increasing market share, and elevating brands in order to increase sales.
Because visual information accounts for ninety percent of all information transmitted in the human brain, your company's design must be effective in communicating its message.
1 Considering that 65 percent of the public is classified as 'visual learners,' your money will be wisely spent on developing a visual approach to developing a persona for your company.
When compared to overwritten text, individuals prefer graphics and pictures mostly because of their ability to absorb information more quickly. This is an incredibly vital factor to consider, but it is also a significant disadvantage when dealing with a lengthy body of content.
Visual information accounts for ninety percent of the information transmitted in the brain.
In order to comprehend what is being said in an advertisement, for example, someone would have to devote far too much time to it. According to 3M Research, pictures are digested 60,000 times more quickly than textual information is. In as little as one second, powerful visuals can express a message as well as feelings, emotions, and monetary value.
Well-considered design in the appropriate mediums can aid in the growth and improvement of your company in a number of different ways. Check out our eight professional tips on how to properly combine visual communications into your brand to fully appreciate the significance of graphic design in today's business environment HRDF – HRD Corp Claimable Graphic Design Training.
---
Contact us for HRDF – HRD Corp Claimable Graphic Design Training ( Corporate & Personal Coaching )
Call / WhatsApp +6 010 220 6800 for Corporate Training
Course Features
Lectures

0

Quizzes

0

Duration

21 Hours

Skill level

All Levels

Language

English / Malay

Students

251

Assessments

Yes