HRDF HRD Corp Claimable Leadership Management Training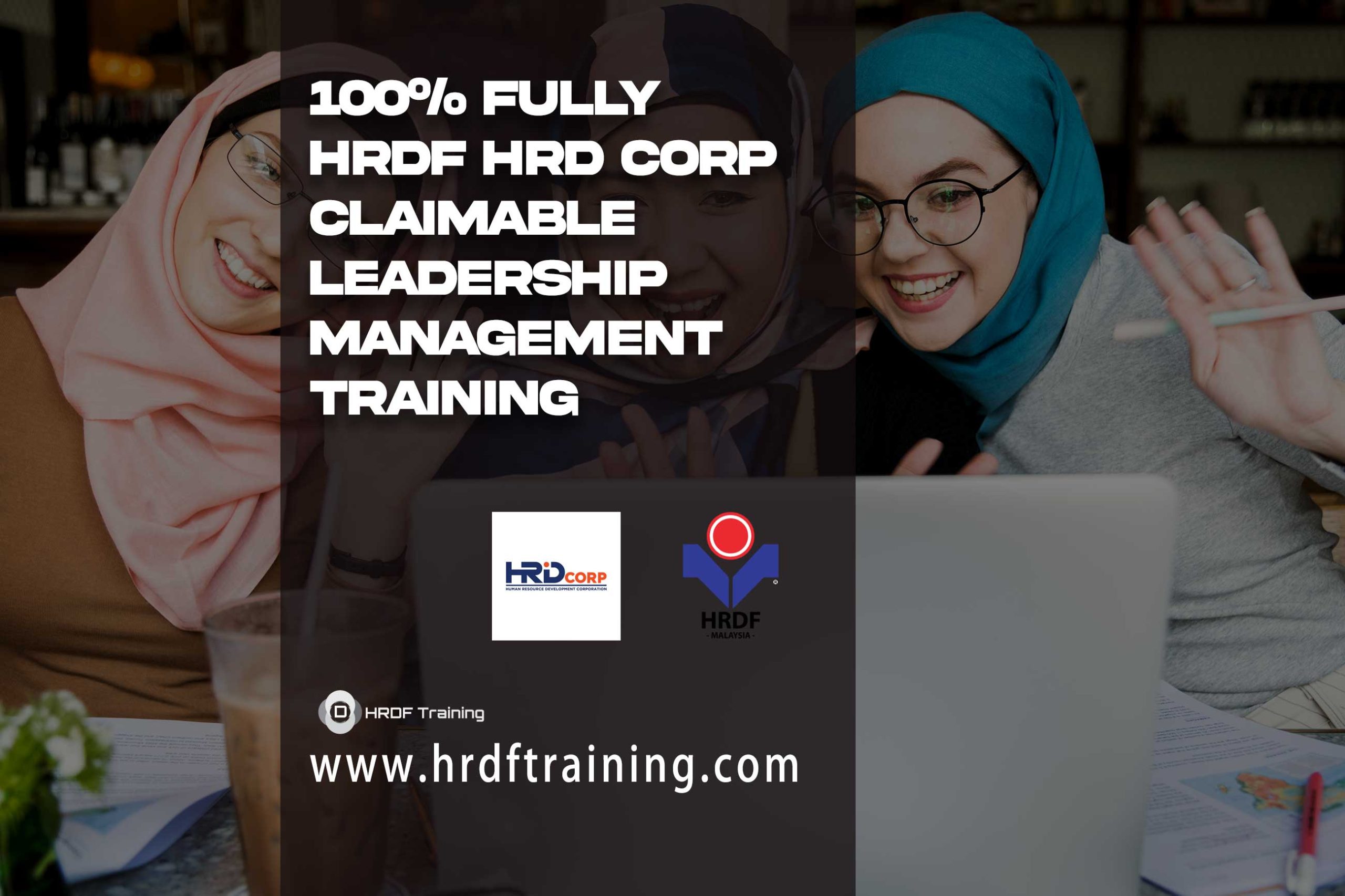 HRDF HRD Corp Claimable Leadership Management Training
Recognize the leadership and management levels and principles. Acquaint yourself with the impediments to successful communication within an organization. Acquire knowledge of the many procedures required for organizational improvement.
Audience
A person who wants to learn more about how to manage and lead people in a business should take this HRDF HRD Corp Claimable Leadership Management Training.
An overview of the course on leadership and management skills
Leadership is all about building relationships, listening, coordination, encouraging, motivating, and influencing the people who follow you. Managers, on the other hand, have to think about what they need to do to reach a goal. They have to plan how to organize, direct, hire, and manage resources. Leadership and management help people figure out what to do to complete a task and deal with any problems that might happen while they are in charge of a team in an organization. Delegates who take the Leadership and Management Skills Training course will be better able to get good jobs in the future. This information will help people get jobs like operations managers, business managers, project managers, department supervisors, and so on.
The HRDF HRD Corp Claimable Leadership Management Training is meant to give people the tools they need to do their jobs as leaders and managers well. It'll also give a general idea of how management and leadership work and what the rules are. This HRDF HRD Corp Claimable Leadership Management Training Course will help the people who take it to figure out how to work in their company in a good way.
Additionally, it provides delegates with more pertinent issues, such as:
A primer on communication
Managers vs. leaders
Management levels
A quick primer on leadership and management
Management principles
Delegates will be able to monitor work performance in accordance with job criteria at the conclusion of this HRDF HRD Corp Claimable Leadership Management Training. Additionally, delegates will learn about the challenges to good communication and how to overcome them throughout this HRDF HRD Corp Claimable Leadership Management Training. Our highly knowledgeable trainer will deliver this training in order to assist delegates in directing an organization's resources for increased efficiency and attainment of their objectives.
If delegates wish to further their understanding of leadership and management, they can enroll in one of our popular leadership training courses, such as Introduction to Supervising a Team, Staff Motivation Training, Decision Making Skills Training, and others in our Leadership Training area.
Module 1:
Gives an overview of the main principles of leadership and management.
Module 2:
This is the part where you learn about how to Getting better at being a team leader
Module 3:
An overview of how to lead work teams
Module 4:
Making Work Teams: Making Work Teams
Module 5:
How to Communicate Effectively is about this.
Module 6:
How to Deal with Change
Module 7:
Telling the Team.
Module 8:
Getting the Team to Do the Work
Module 9: Planning and Monitoring Work
Module 10: Making Your Business Better
Business Improvement Steps for Business Improvement: Induction and Coaching
This is an introduction.
As a leader, you should follow these rules:
There are a lot of good things about being taught
the advantages of being a coach
---
Contact us for HRDF HRD Corp Claimable Positivity & Stress Management Training ( Corporate & Personal Coaching )
Call / WhatsApp +6 010 220 6800 for Corporate Training
Course Features
Lectures

0

Quizzes

0

Duration

14 Hours

Skill level

All Levels

Language

English / Malay

Students

178

Assessments

Yes