HRDF HRD Corp Claimable Mental Health Training For Teachers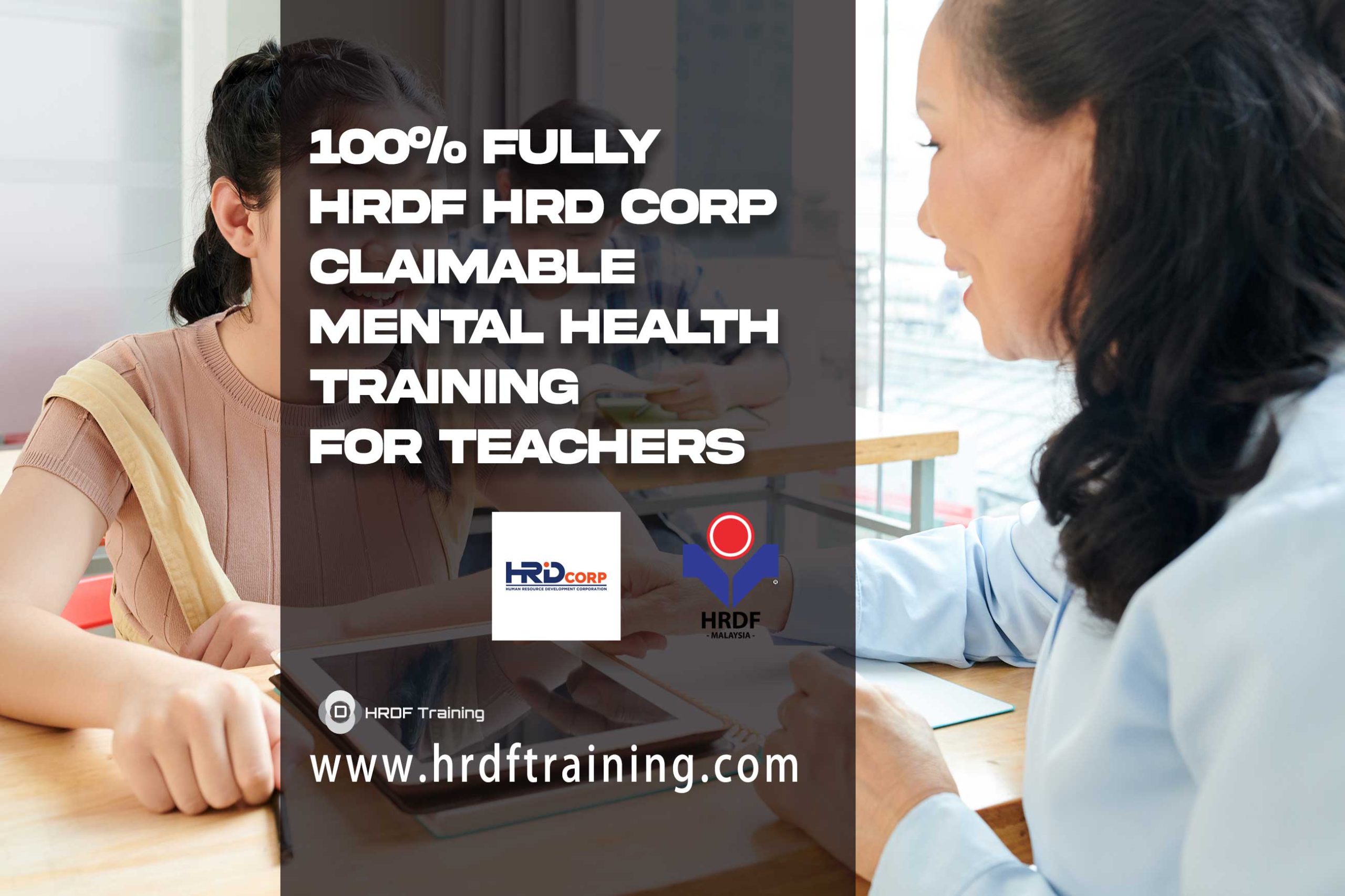 HRDF HRD Corp Claimable Mental Health Training For Teachers
Why should you learn HRDF HRD Corp Claimable Mental Health Training For Teachers?
It is apparent that many who work in education do so because they want to make a difference in the lives of young people and are passionate about assisting them in reaching their full potential. However, it is evident that there are a number of additional responsibilities and demands placed on workers who work in these positions, which can make their job feel particularly burdensome.
Many educators indicate that their jobs are having a negative influence on their mental health, with work-related stress and worry is all too common. This course will enhance your understanding of the difficulties that the education sector faces, as well as offer you with strategies for managing your own mental health and reducing work-related stress.
Created by education professionals
HRD Corp accredited
There are no time constraints for the online course and evaluation after the training
Complete course material
Duration: around 7 hours
After completion, a certificate is available for download.
Who is this intended for?
Senior leaders and the SLT
Teachers
Teaching assistants
If you work in a field other than education, our non-industry-specific Mental Health Awareness Training Course may be more appropriate for your needs.
What you'll learn: 
Improve your understanding of common mental health conditions in the education industry.
Understand the most common reasons of poor mental health in the education industry.
Recognize where you are on the mental health spectrum and where you want to be.
Be aware of the signals that you or your coworkers are suffering from poor mental health and be able to identify the symptoms of stress, sadness, and anxiety.
Understand your employer's and management's duties in fostering mental health and well-being.
Recognize the significance of self-care and seeking help.
Content Marketing Online Training Course Outline
1 Introduction
What is mental health, mental health in education statistics, mental health and COVID-19, the impact of poor mental health, and perceptions of mental health at work.
2 Factors Contributing to Poor Mental Health
Research into teacher wellbeing, factors impacting teacher wellbeing, and how COVID-19 has impacted mental health.
3 Common Mental Health Problems
The mental health continuum, different types of symptoms, common mental health problems, and how to spot the signs and symptoms.
4 Practical Tips to Support Mental Health
The mental health continuum, supporting teacher resilience, five steps to mental wellbeing, relaxation techniques and habits, talking about mental health, further support, and improving mental health in educational institutions.
---
Contact us for HRDF HRD Corp Claimable Mental Health Training For Teachers ( Corporate & Personal Coaching )
Call / WhatsApp +6 010 220 6800 for Corporate Training
Course Features
Lectures

0

Quizzes

0

Duration

21 Hours

Skill level

All Levels

Language

English / Malay

Students

332

Assessments

Yes