HRDF – HRD Corp Claimable OSH Occupational Safety & Health Training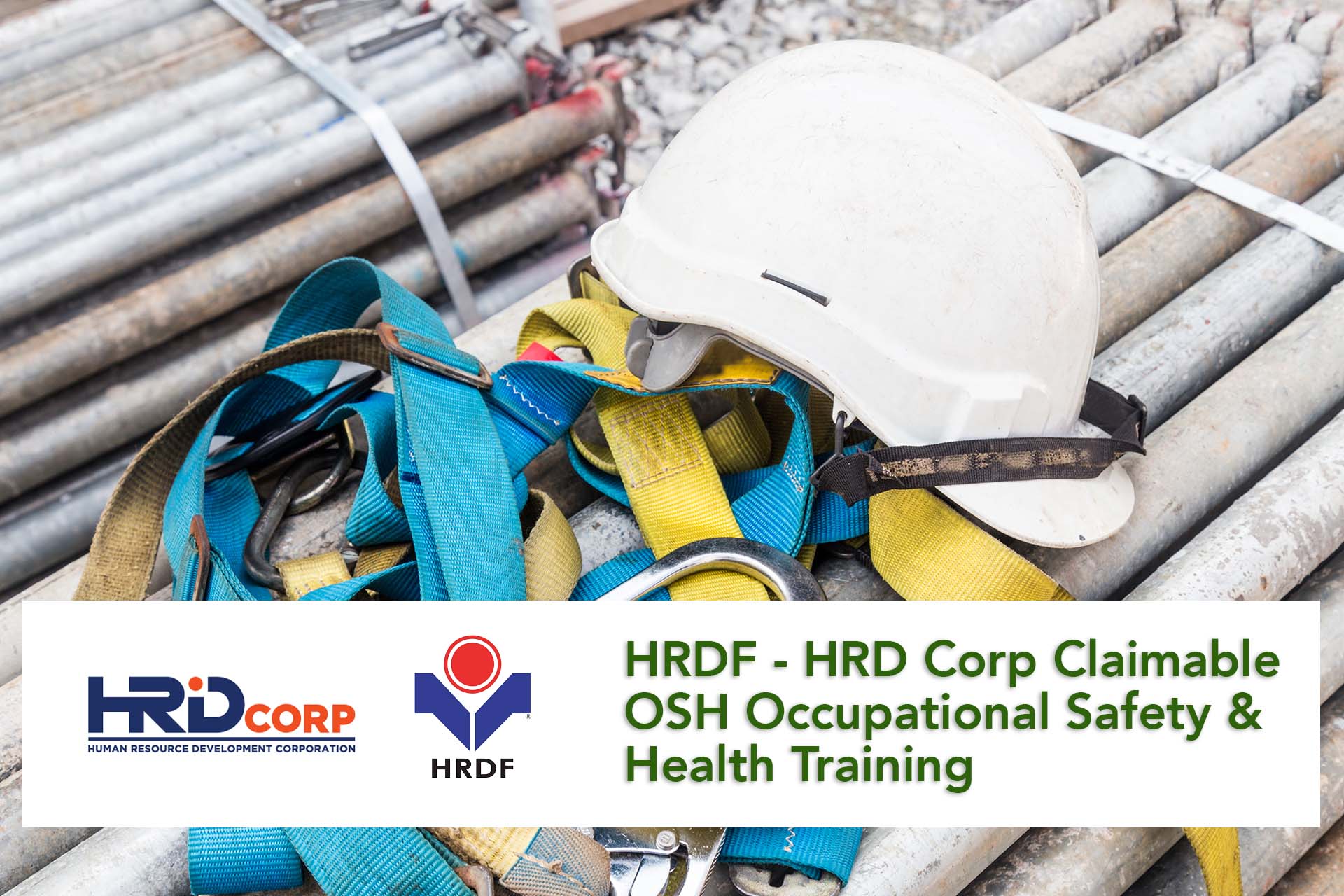 HRDF – HRD Corp Claimable OSH Occupational Safety & Health Training
How Can HRDF – HRD Corp Claimable Team Building Business Writing Skills Training  Help?
This HRD Corp Claimable OSH Occupational Safety & Health Training is designed for office workers to prevent accidents, work-related hazards, and sickness, as well as to comply with the Occupational Safety and Health Act (OSH Act 1994 Act 514). It is critical to establish a pleasant working atmosphere so that employees are less weary and agitated when they are required to work long hours. Creating a pleasant working environment is critical because it allows employees to put their skills to better use and revitalises companies. A HRD Corp Claimable OSH Occupational Safety & Health Training is meant for employees who are directly exposed to a daily hazard. The major goal is to raise awareness among the employees. This class will focus on first-aid procedures in the event of an emergency. CPR, choking, bleeding and wounds, and other construction-related ailments will be taught to the participants. This training will improve their soft skills such as time management, teamwork, leadership, and more, in addition to their first aid skills. Rather than classroom instruction, this programme will be offered in a fun and interesting manner.
Our HRDF – HRD Corp Claimable OSH Occupational Safety & Health Training Can Be Divided Into Several Types
Identify the various fields of risk management and safety.
Identify and define the regulatory organizations that deal with OSH issues.
Define and comprehend basic terms used in the field of occupational safety and health.
Examine the financial and human costs of workplace injuries and illnesses.
To raise workplace safety awareness at all levels of employees.
For all levels of workers, to improve their grasp of basic first aid skills such as CPR, choking, trauma management, and working at height.
To encourage effective teamwork in the workplace in order to reduce workplace accidents and to teach participants that "safety is everyone's responsibility."
Attendees should be from the following backgrounds
Group to Be Targeted
Managers, Engineers, Supervisors, and Employees from all industries – Hotel, Manufacturing, Shopping Complexes, Construction Members of the Health and Safety Committee Managers, Engineers, Supervisors, and Employees from all industries and any others Methodology
Group Presentation of Case Studies
Identify potential dangers.
Policy on reporting accidents.
Methods for preventing accidents before they happen.
Presentation in video format.
Course Outline
Legal Requirements of the Occupational Safety and Health Act of 1994 and the Fair Labor Standards Act of 1967
Loss prevention and management The fundamental (Heinrich Theory)
The Bomba Act of 1988 ( Legal Compliance and application, Evacuation Procedures)
Types of fire extinguishers and their applications
Accidents and self-responsibilities in the workplace, office safety and compliance
Manual Handling Dangers Compliance.
Group research
How to Change an Unsafe Act into a Safe Condition in Agronomics
Ozone and Photo Copier Hazards, First Aid Box and Contents
Temperature, Humanity, Contaminated Air, Keyboard Equipment, and Radiation are all factors to consider.
Identifying hazards, preventing accidents, and saving lives
Certificate presentation with Q&A.
---
Contact us for HRDF – HRD Corp Claimable OSH Occupational Safety & Health Training ( Corporate & Personal Coaching )
Call / WhatsApp +6 010 220 6800 for Corporate Training
Course Features
Lectures

0

Quizzes

0

Duration

21 Hours

Skill level

All Levels

Language

English / Malay

Students

251

Assessments

Yes