HRDF HRD Corp Claimable Performance Management Training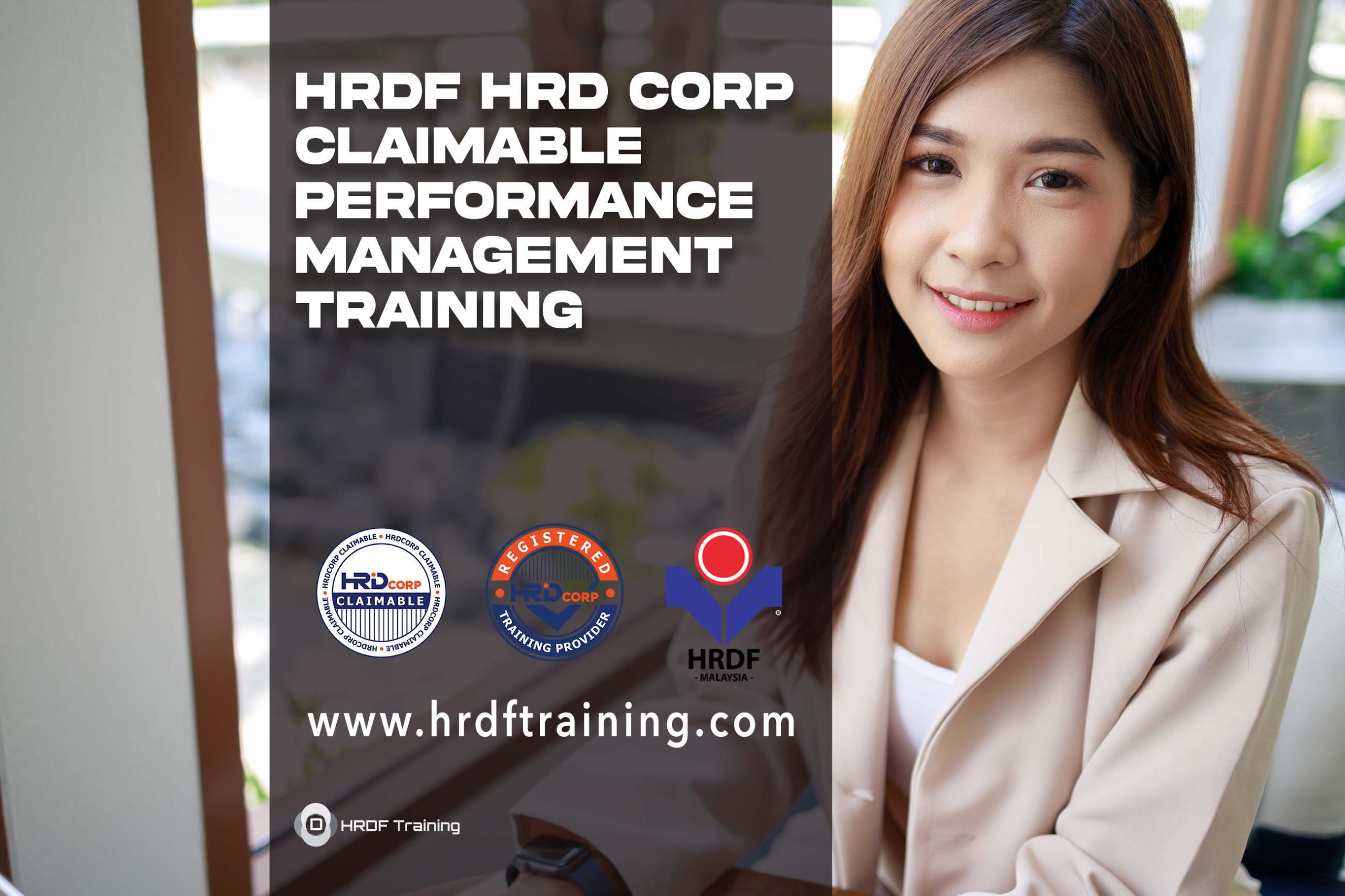 HRDF HRD Corp Claimable Performance Management Training
HRDF HRD Corp Claimable Performance Management Training will helps firms achieve their goals and improve their performance. It entails articulating those expectations in a clear and straightforward manner, providing frequent feedback and coaching to employees, and monitoring employee performance. If an organisation has an effective performance management system in place, it can identify its strengths and weaknesses, set goals and targets, and match individual performance to that of the organisation.
Performance management can also assist in identifying areas for improvement, creating opportunities for employee growth, recognising and rewarding outstanding performance, and providing recognition for areas where improvement is required. In general, performance management is an important tool for businesses because it allows them to cultivate an environment of continuous development and expansion while also assisting individuals in realising their full potential.
Workers can be assisted in understanding their job expectations and goals, receiving regular feedback and coaching, and identifying opportunities for development with the use of an effective performance management system. Employees may be able to improve their performance and productivity as a result, which is ultimately helpful to the company. Workers who are performing well and deserve to be recognised and rewarded for their efforts might be identified using performance management systems. This can improve employee engagement and retention while also motivating workers to keep operating at a high level. It can also help motivate employees to keep working well.
Who should Attend?
Managers and supervisors
Human resources professionals
Employees
Entrepreneurs and business owners
Performance Management Course Module
Module 1: Setting Performance Objectives and Expectations
Techniques for Setting Goals
Defining one's tasks and responsibilities at work
Developing performance measurement parameters
Giving feedback on expected performance levels
Module 2: Providing Feedback and Suggestions for Improvement
There are numerous methods for delivering constructive comments and ideas.
The value of delivering continuous feedback
Coaching techniques used to improve performance
Module 3: Assessing One's Performance
The purpose of the performance evaluation process
Techniques for performing unbiased employee performance evaluations
Making comments and ideas during performance evaluations
Setting goals for one's future performance
Module 4: SMART Goal-Setting Methods The Value of Establishing Goals
The Significance of Goal-Setting bringing together the individual's aims with those of the organisation
evaluating target achievement
Module 5: Methods for Enhancing Organizational Performance Identifying areas of underperformance
Setting growth goals
Designing a performance-improvement approach
Monitoring the current situation and analysing the results
Module 6: Performance Measurements
The significance of performance measurements and their definition
Developing performance indicators that are aligned with the organization's goals
Assessment of performance
Data analysis to increase performance
Module 7: Greater Levels of Performance Analytics Metrics Predictive of the Future
Main Risk Indicators Benchmarking
Data visualisation software
An investigation on correlation and regression
Making visual representations of performance data
Analyzing performance data to make better decisions
Module 8: Performance Management for International Teams
Performance expectations may differ substantially among cultures.
Language obstacles
Administration of a virtual team
Intercultural communication
Improving the way performance is managed to meet the needs of multinational teams
International groups can benefit from strong communication and collaboration strategies.
The management of performance in a multicultural workforce
Strategies for global talent management.
Learning performance management can be advantageous for everyone who wishes to improve their performance, achieve their goals, and develop a culture of continuous improvement.
---
Contact us for HRDF HRD Corp Claimable Performance Management Training ( Corporate & Personal Coaching )
Call / WhatsApp +6 010 220 6800 for Corporate Training
Course Features
Lectures

0

Quizzes

0

Duration

14 Hours

Skill level

All Levels

Language

English / Malay

Students

609

Assessments

Yes