HRDF HRD Corp Claimable Personal Protection Equipment (PPE) Training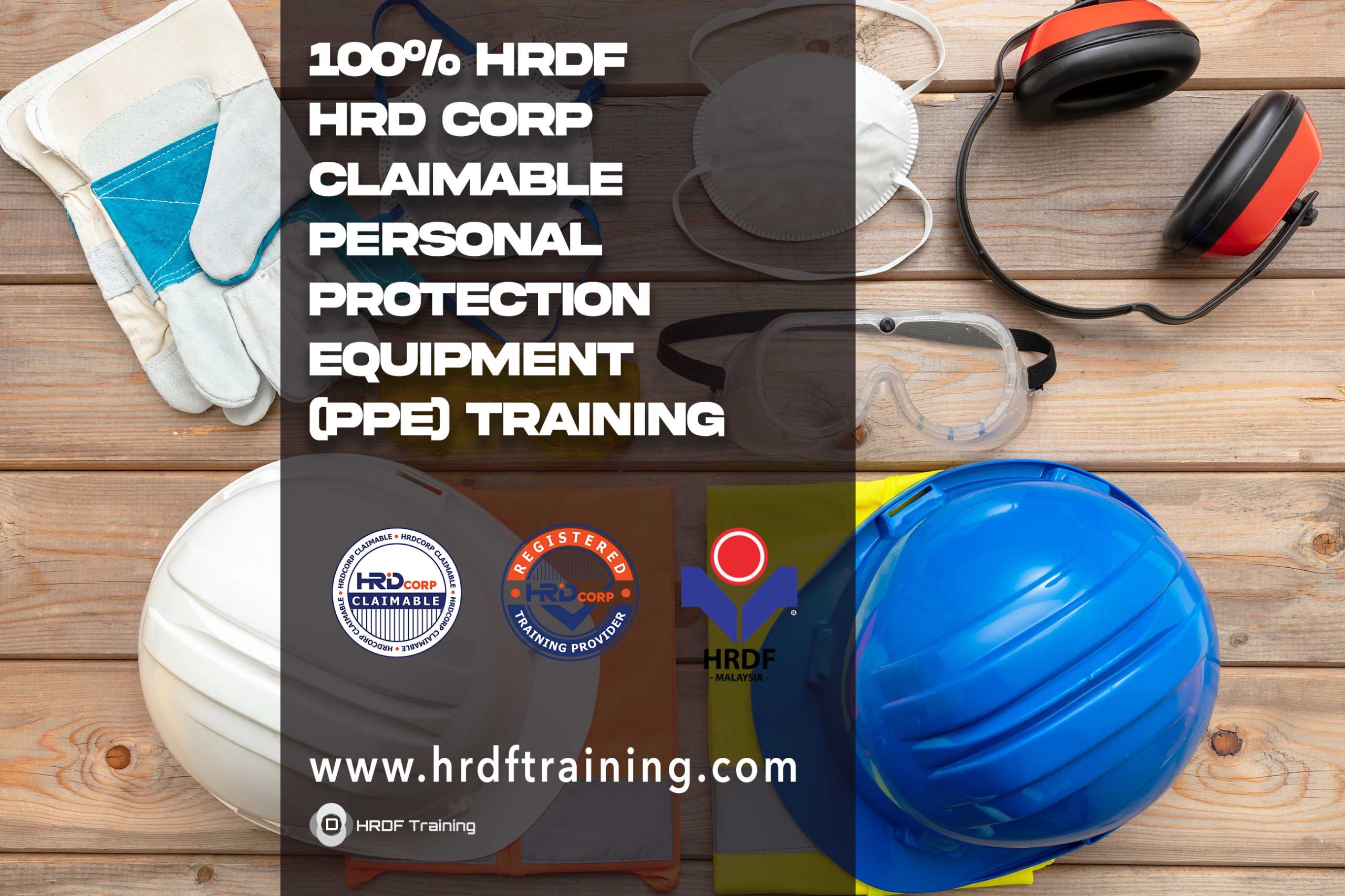 HRDF HRD Corp Claimable Personal Protection Equipment (PPE) Training
Personal Protection Equipment (PPE) TRAINING
Personal Protection Equipment (PPE) is the last barrier of protection of human safety and health toward the hazards. Thus it is important for the proper selection, maintenance and usage of the PPE by the employee. Chemical hazards, noise, mechanical hazard and other hazard can be effective control by usage of higher level of hierarchy of control even though PPE is the last in the hierarchy, PPE still can be effective being use to give protection to human being if properly used.
OBJECTIVE OF THE COURSE
Upon completion of the course, participants will be able to:
At the end of the course, the participant will be able to:
i. Understand the hierarchy of control of hazards
ii. Type of PPE available
iii Select the correct PPE for the specific type ofhazard
iv. Maintenance of the PPE
v. Evaluate the effectiveness of PPE
vi. Proper usage of PPE
WHO SHOULD ATTEND
Operation / Production /Purchasing Managers and Executives
Management / Human Resources Managers and Executives
Engineers and Technicians
Safety and Health Officers
Safety and Health Committee /Leaders
Supervisors
Training Methodology
This training will involve the following:
Lecturer
Knowledge sharing
Video presentation
Group assignment
Group Presentation
HRDF HRD Corp Claimable Personal Protection Equipment (PPE) Training Course Content
HRDF HRD Corp Claimable – Personal Protective Equipment PPE Training Outline Download pdf
0900 – 0915
Ice Breaking session
0915 – 1030
Module 1: Understanding the Hazard at Workplace
-Type of activity and their hazards
-Identifying hazard at workplace
-Hierarchy control of hazard
-Consequences of accident
1030 – 1045
Morning Tea Break
1045- 1130
Module 2 : Type of PPE
-Hand protection
-Head protection
-Ear Protection
-Body Protection
-Foot protection
1130 – 1145
Video Presentation
1145 – 1300
Module 3 – Selection of PPE
-How to select the correct PPE?
-Chemical, Mechanical protection
-Noise Protection
-Body protection
-Foot protection
-Criteria and PPE specification
1300 – 1400
Lunch Break
1400 – 1500
Module 4 – Maintenance & Disposal of PPE
-Methodology to maintain PPE
-Benefit of proper maintenance of PPE
-Method to dispose PPE
-What can go wrong?
1500 – 1515
Tea Break
1515 – 1615
Module 5 – Behavioral based safety
-Causes of Accident
-Introduction to Behavioral based safety
-Steps to implement Behavioral based safety
-Benefit of the implementation
1615 – 1645
Post Training test
1645 – 1700
Question & Answer session
---
Contact us for HRDF HRD Corp Claimable Personal Protection Equipment (PPE) Training ( Corporate & Personal Coaching )
Call / WhatsApp +6 010 220 6800 for Corporate Training
Course Features
Lectures

0

Quizzes

0

Duration

21 Hours

Skill level

All Levels

Language

English / Malay

Students

649

Assessments

Yes