HRDF HRD Corp Claimable Positivity & Stress Management Training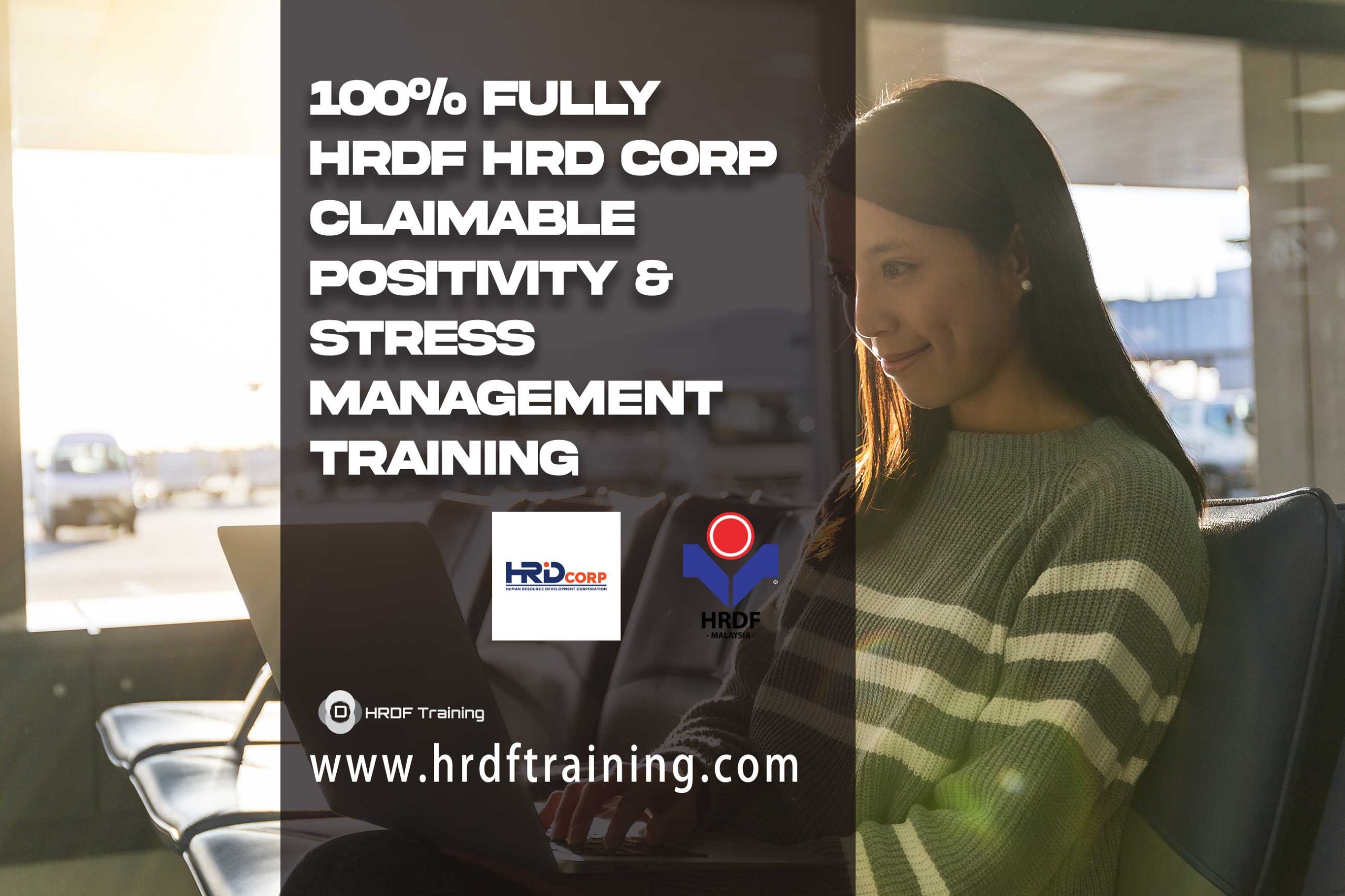 HRDF HRD Corp Claimable Positivity & Stress Management Training Course Online
Course Overview
This HRDF HRD Corp Claimable Positivity & Stress Management Training focus on developing employee to become self-motivated high performers with a positive attitude that produce high-quality work. How can we, via our motivating positive thinking, make our experiences happy, fulfilling, and productive, and have a stress-free life?
Course Objective
Learners should be able to:

Discover what factors influence our attitude
Switch their mindset to a more positive mindset and attitude
Be self-motivated to get more things done proactively
Form better relationships with people around them, colleagues, bosses, and family
Manage stress better
Course Outline
The following HRDF HRD Corp Claimable Positivity & Stress Management Training outline highlights some of the course's key learning points. We will modify the content as needed to meet your business objectives.

Module 1: How Attitude is Perceived at Work?

This workshop begins with an energizer to spice up the environment. Then, learners reflect on where do they fit in the company's mission. Is their attitude in line with their roles and responsibilities at work?

Module 2: What is Attitude Made Of?

This session gets the participants to be more aware of their existing attitudes and the factors affecting them such as background influence, age and life experiences, values and beliefs in life and etc. This will then help them to see how attitude is form and would lay the foundation for them to change their attitude after.

Module 3: Why Positive Thinking is the Key

This segment explains the importance and traps of a positive thing in relation to our well-being and success. It links positive thinking to mental health, life satisfaction, job satisfaction, and achievement of goals.

Module 4: How to Develop the Skills of Positive Thinking

This part provides practical tips and ways to develop the skill of positive thinking. It introduces concepts and visualization techniques. Learn about emotions, how to be more aware of it and how to manage them.

Module 5: Stress Management Practical Guide and Technique

What is your root cause of stress? Practical techniques and guide to reducing stress, and living a happier life. HRDF HRD Corp Claimable Positivity & Stress Management Training.
Methodology

Blended learning includes theory, individual assignments, group works, discussion, games, and practical action plan.

Remote online training
---
Contact us for HRDF HRD Corp Claimable Positivity & Stress Management Training ( Corporate & Personal Coaching )
Call / WhatsApp +6 010 220 6800 for Corporate Training
Course Features
Lectures

0

Quizzes

0

Duration

21 Hours

Skill level

All Levels

Language

English / Malay

Students

412

Assessments

Yes