HRDF HRD Corp Claimable Social Media Strategy Training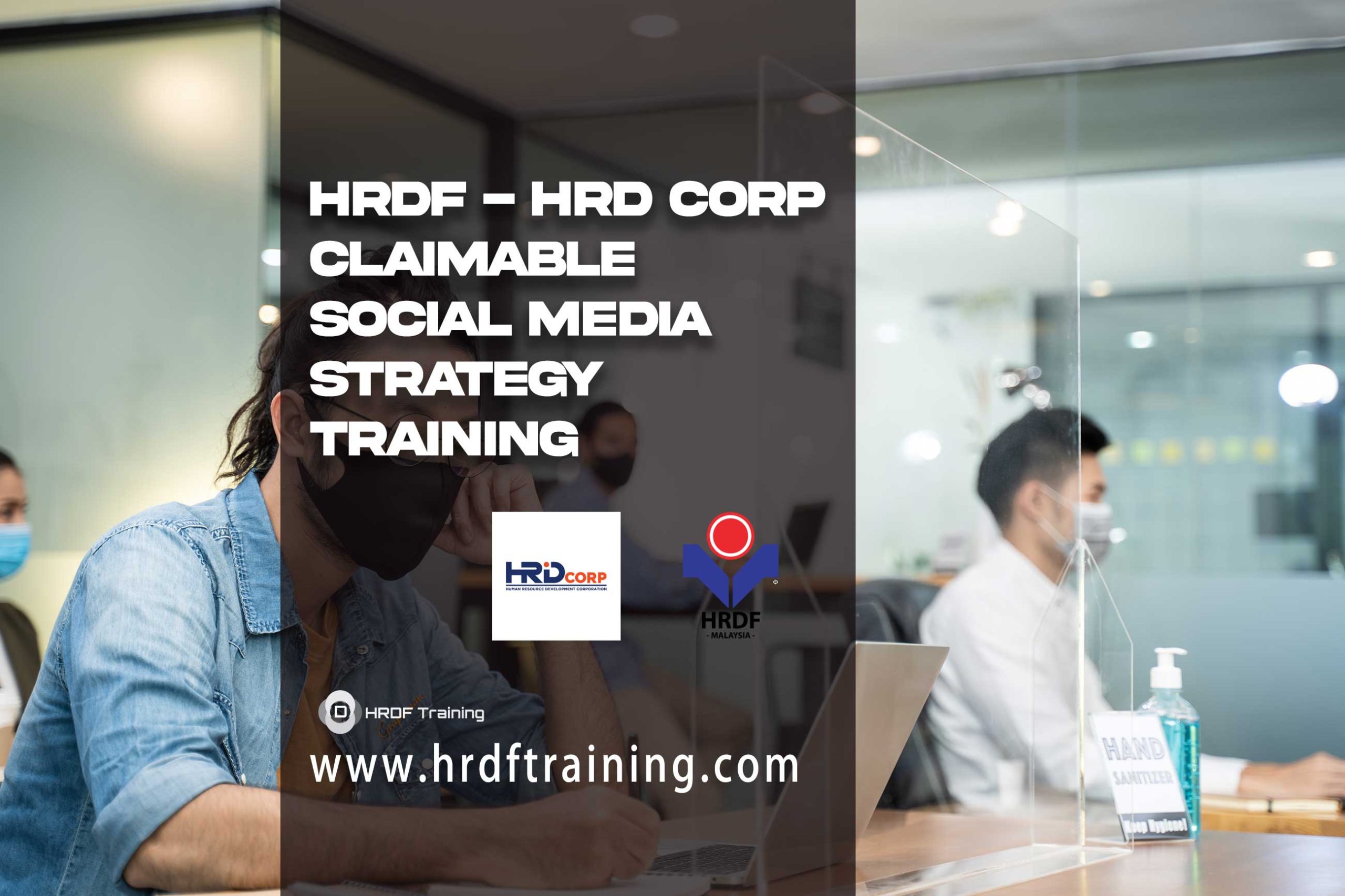 HRDF – HRD Corp Claimable Social Media Strategy Training
Why should you learn HRDF HRD Corp Claimable Social Media Strategy Training
The Social Media Strategy virtual learning series places a premium on maximizing the use of the social media platforms: Facebook, LinkedIn, Instagram, Twitter, and YouTube. It was created to arm you with the information and skills necessary to create an effective and comprehensive social media strategy, as well as the tools necessary to impact your audience with appropriate information that converts them from follower to customer.
Social networking has quickly risen to become one of the most effective digital marketing platforms available. From raising awareness of your products and services to acquiring new customers, social media, when used correctly and in conjunction with a sound strategy, may help you expand your reach and generate more income for your company. We will teach you how to generate leads from social media platforms such as Facebook, LinkedIn, Instagram, YouTube, and TikTok using both sponsored and organic techniques in our hands-on workshops.
This HRDF HRD Corp Claimable Social Media Strategy Training for who?
This course is for anyone who works as a social media freelancer or for a small or medium-sized business. It will teach you everything you need to know and do to build a complete, effective social media strategy that will get you the results you want.
Each week, you'll work on a strategy that will help you build a specific kind of business or be a better person. Step by step, there are templates for everything that will build up to make a detailed strategy document or slide show. Everything will be ready to go when you're done.
To learn more:
Strategize how to run successful social media campaigns.
Learn how to get more money back from your advertising money.
Establish yourself as an expert in the field you work in.
Learn how:
You need to figure out who you want to reach on social media and what you want to achieve with them
Choose the best platforms to get the most money back.
Make a good social media plan.
Explain the role of paid ads and people who have a big following.
You should follow your plan and stay on budget.
Learning Objectives
After successfully completing this course, you will be able to:
Recognize buyer stages and how they affect strategy and content.
Consider your social media strategy in relation to your business or personal brand.
Conduct an audit of your current social media presence.
Consistency, performance, SEO, brand, and rivals are all factors to consider.
Create objectives and key performance indicators (KPIs) to motivate and track success.
Create audience personas to target with relevant content Select the appropriate channel for your business or personal brand.
Recognize the kinds, purposes, and styles of content.
Increase engagement by collaborating with your audience and influencers.
Prepare a detailed budget, resource allocation, and management plan.
Analyze data metrics to derive insights and improve continually.
---
Contact us for HRDF HRD Corp Claimable Social Media Strategy Training ( Corporate & Personal Coaching )
Call / WhatsApp +6 010 220 6800 for Corporate Training
Course Features
Lectures

0

Quizzes

0

Duration

21 Hours

Skill level

All Levels

Language

English / Malay

Students

456

Assessments

Yes