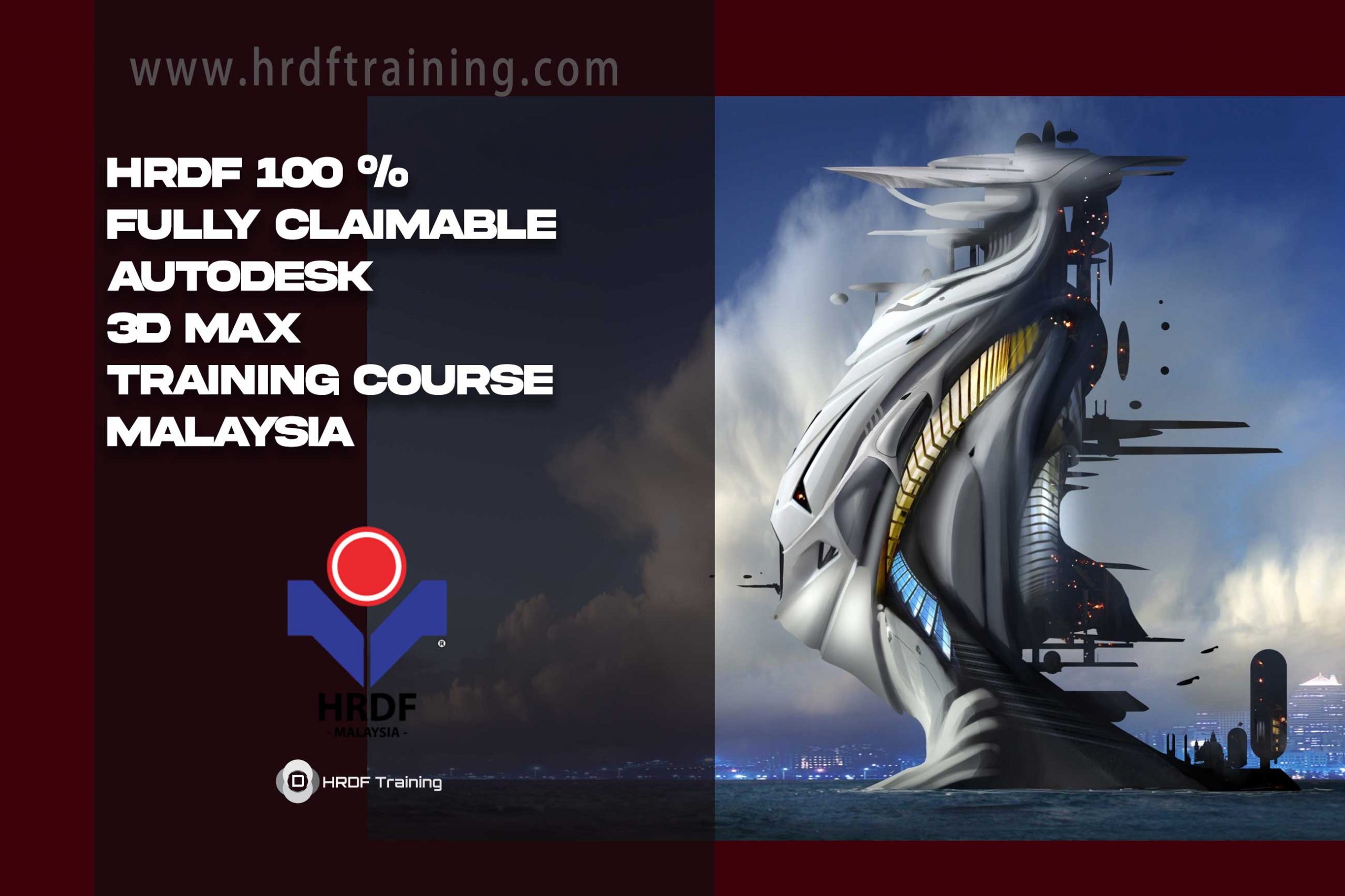 HRDF Claimable Autodesk 3ds Max Training Course
Learning to model and animate in 3D mode can be a daunting task. Especially for those who are self-taught, but you will get more from HRDF Claimable Autodesk 3ds Max Training with us. The good news is that the internet is a great mentor and new resources are emerging every day. Therefore, there has never been a better time to learn than today. 3ds Max is a very popular program for creating 3D animations. For beginners this is a good place because it is relatively easy to learn and there are plenty of tutorials to get you started.
Malaysia HRDF Claimable under HRDF SBL Khas for HRDF Registered Company "Claimable Autodesk 3ds Max Course Descriptions"
HRDF Fully Claimable HRDF Claimable Autodesk 3ds Max Training Course is 100% Claimable for You – Claimable under HRDF SBL Khas for HRDF Registered Company
Good prospects for growth of 3D World.
3ds Max is a computer graphics program used to create 3D models, animations, and digital images. It is one of the most popular programs in computer graphics and is known for its powerful 3D painting tools.
3ds Max is a favorite with game developers, television studios, and architects. 3ds Max is owned by Autodesk, the company responsible for programs such as Maya and AutoCAD. 3ds Max is widely used for modeling and animating characters, as well as rendering realistic images of buildings and other objects. When it comes to modeling, 3ds Max is unparalleled in terms of speed and simplicity.
The software can handle multiple phases of the animation pipeline including preview, layout, camera, modeling, texturing, montage, animation, visual effects, lighting, and rendering. As one of the most widely used 3D software packages in the world, 3ds Max is an indispensable part of many professional studios and an important part of their movie and game production processes.
What does 3ds Max do?
3ds Max is used in the video game industry to create 3D character models, game elements, and animations. With an efficient workflow and powerful modeling tools, 3ds Max can save game developers a lot of time. 3ds Max is also heavily influenced by television commercials and movie specials and is generally used to generate graphics for live works.