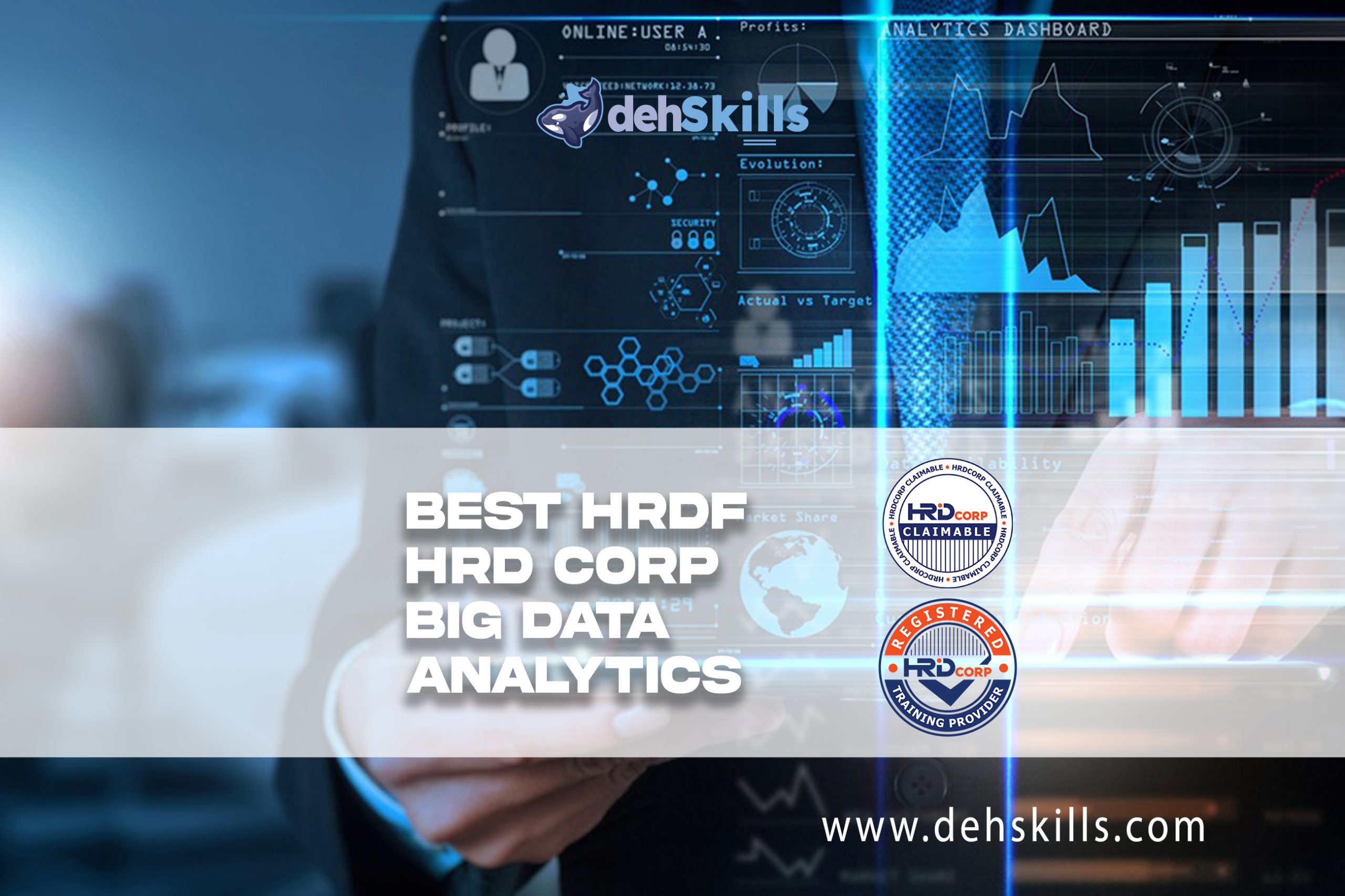 HRDF HRD Corp Claimable Big Data Analytics Training
Oct
14,
2024
(9:00 AM)
-
Oct
15,
2024
(5:00 PM)
HRDF HRD Corp Claimable Big Data Analytics Training
100% HRDF / HRC Corp Claimable Big Data Analytics Training
14-15 October 2024 – 9am till 5pm
Face-to-Face Classroom
Who should participate in this HRDF HRD Corp Claimable Big Data Analytics Training for big data?
Those who are interested in managing large amounts of data and developing long-term strategies for their company are the target audience for this course.
Prerequisites
The Big Data Analytics course does not require any prior knowledge or experience.
HRDF HRD Corp Claimable Big Data Analytics Training Course Overview
The capability of critically analyzing large datasets is becoming more important than it has ever been before as the number of businesses that base their decisions on data continues to rise. A successful analysis of big data can provide insight into activities, highlight opportunities to improve and expand, as well as identify problems that could impede growth and affect profits.
Our training course on Big Data Analytics lasts for one day and is designed to provide a comprehensive introduction to the field of study. Participants will gain an understanding of the Big Data Analytics Lifecycle as well as how a Big Data strategy can be planned and put into practice.
Outline of the Big Data Analytics Course
This course focuses on the following subjects:Comprehending the Foundations of Big Data
What is Big Data?
The origins of Big Data
The Analysis of Big Data Lifecycle
Business Case Assessment
Data Identification
Acquisition of Data and Filtering
Extraction of
Validation and Cleaning of Data
Aggregation and Representation of Data
Data Analytics
Data Visualisation Analysis Results
Planning a Big Data Approach
Top-Down and Bottom-Up Planning Technologies
Regarding Use Cases
Planning with an Eye Toward the Future
Adopting a Big Data Strategy
Recognizing Business Challenges
Identifying Adequate Data Sources
Involving the Business in Choosing Which Methods to Employ
Storage of Unstructured Data
Google Hadoop
Microsoft HDInsight Hive (HDInsight Hive)
PolyBase sSqoop sPresto
Microsoft Excel SQL Server
Management and Analysis of Unstructured Data
Problems posed by unstructured data
Choosing a Data Source
Getting Ready for Storage
Selecting Storage Options
---
Complete the form to receive via email an official HRD Corp quote, course outline, trainer profile, trainer TTT, and HRD Corp TP certificate.
Related Events