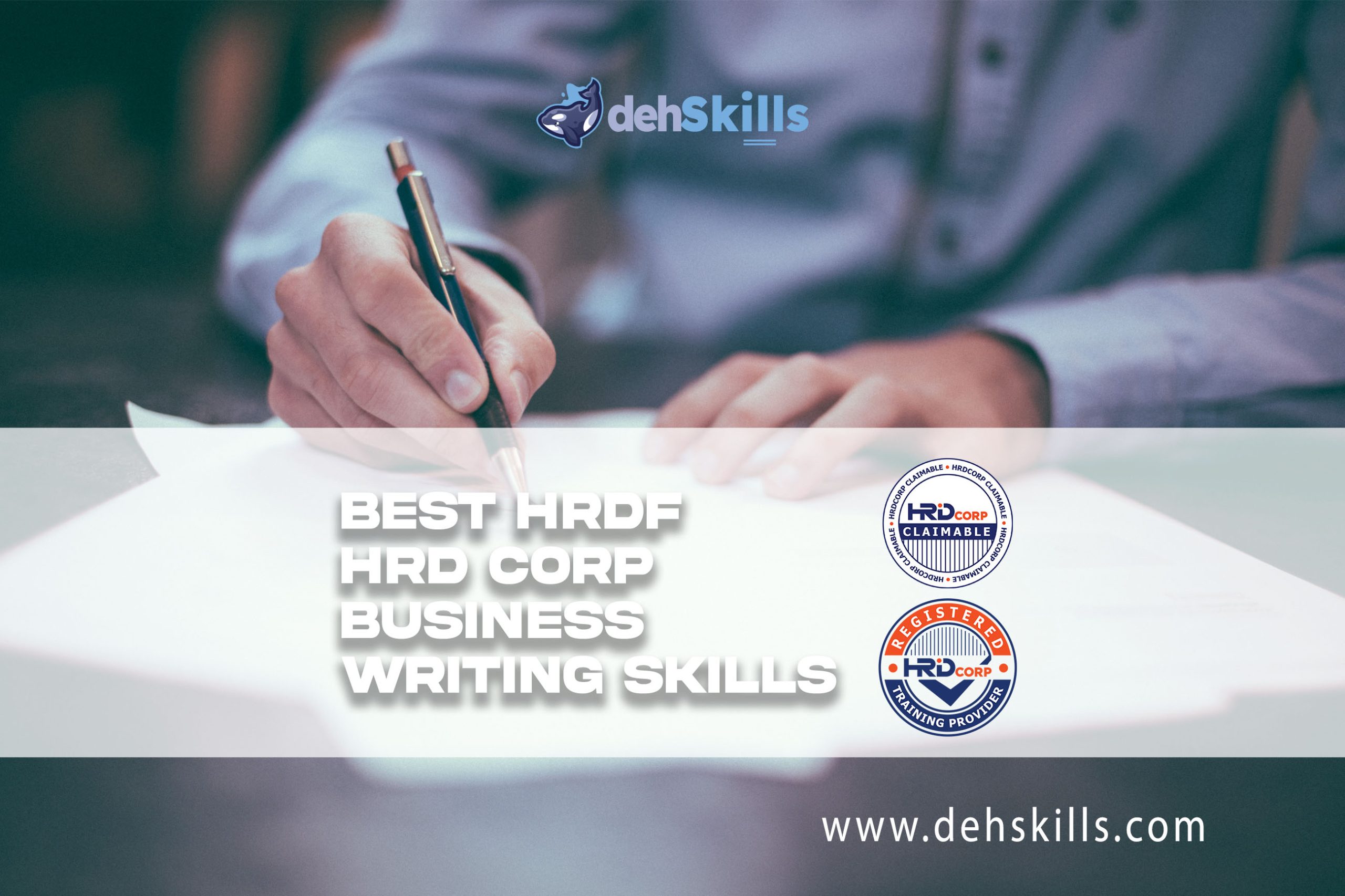 HRDF HRD Corp Claimable Business Writing Skills Training
Apr
24,
2024
9:00 am - 5:00 pm
HRDF HRD Corp Claimable Business Writing Skills Training
100% HRDF / HRC Corp Claimable Business Writing Skills Training
24 April 2024 – 9am till 5pm
Face-to-Face Classroom
Good writing abilities have always been crucial in the commercial world, but in today's technologically advanced world, they are even more so. Having the ability to effectively and simply communicate what you are attempting to say is a valuable skill to have, especially when your audience is busy and has limited time to listen to your message. Because of the plethora of tools at our disposal, a simple spelling or grammar error can convey considerably more information than it did prior to the widespread availability of technology. Careless errors can convey the appearance that you don't care enough about your work to double-check it—and may even cause clients to question what else you've been slacking off with. Everyone has become a writer as a result of technological advancements, and writing is a very visible ability that should reflect your career aspirations.
HRDF HRD Corp Claimable Business Writing Skills Training Course
Good prospects for growth of Business Writing Skills
Regardless of the industry in which you operate, a business that promotes and nurtures a culture of great business writing at all levels of its workforce will quickly reap the advantages. Effective job advertisements will attract a higher calibre of new hires, while a culture of clear writing will ensure that a business and its staff communicate effectively.
Consider the volume of e-mails, reports, presentations, brochures, advertising, and visual aids generated and distributed daily. Each of these has vital information for someone. Consider the supervisor communicating with employees via e-mail. They will be immediately understood if they communicate clearly. If they are evasive, time will be lost attempting to explain the idea to perplexed subordinates. Additional time will be spent if the perplexed juniors ask their inquiries in an imprecise or unclear manner.
---
Complete the form to receive via email an official HRD Corp quote, course outline, trainer profile, trainer TTT, and HRD Corp TP certificate.
Related Events