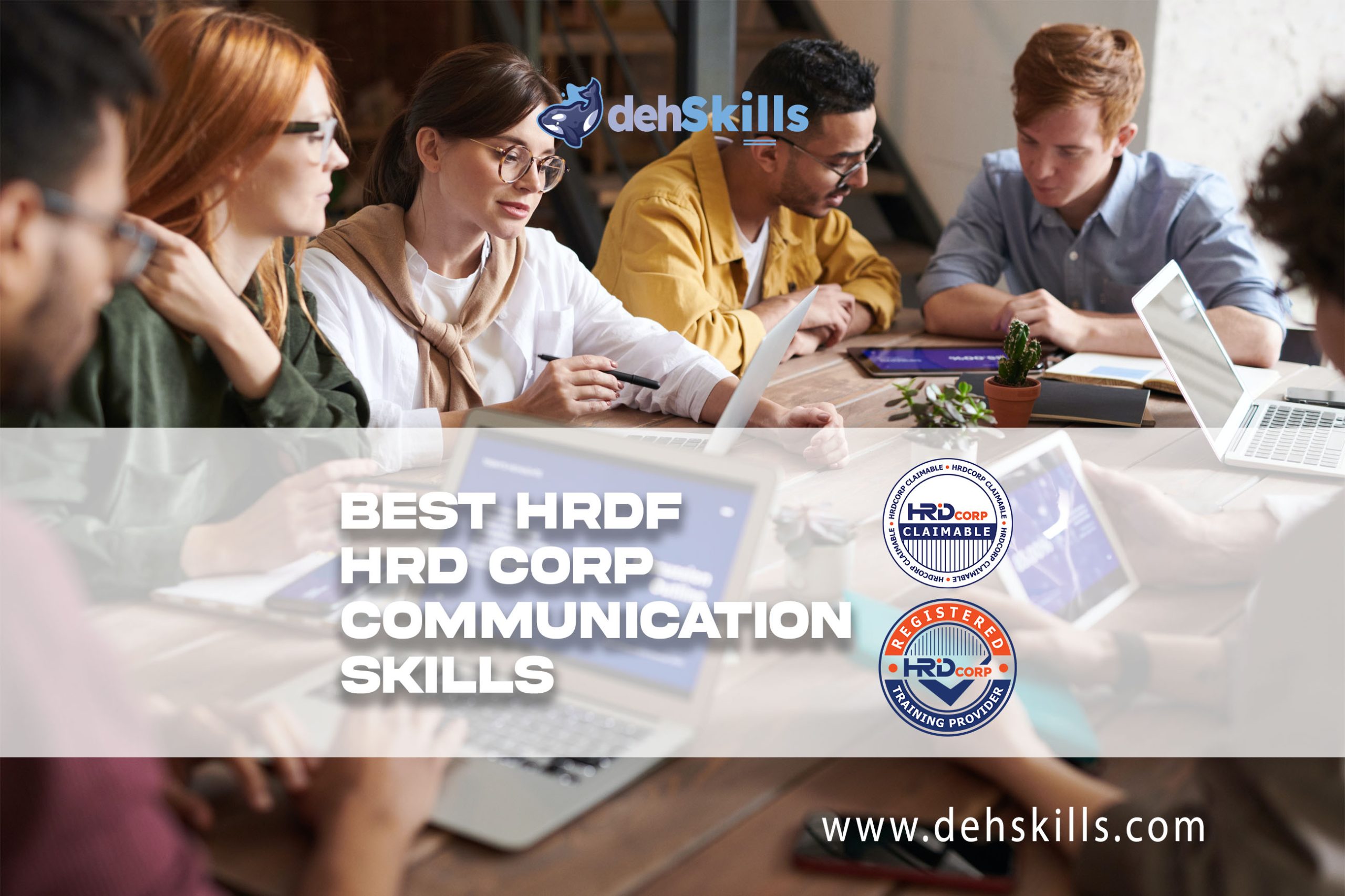 HRDF HRD Corp Claimable Communication Skills Training
Apr
18,
2024
9:00 am - 5:00 pm
HRDF HRD Corp Claimable Communication Skills Training
100% HRDF / HRC Corp Claimable Communication Skills Training
18 April 2024 – 9am till 5pm
Face-to-Face Classroom
At work, you need to be able to communicate well with other people
Communication abilities are critical for talking and collaborating with groups and individuals in both your personal and professional lives. Individuals with high interpersonal skills are more likely to develop positive relationships and work well with others. They have an excellent understanding of family, friends, coworkers, and clients. Individuals frequently appreciate working with colleagues who possess strong interpersonal skills.
Additionally, Communication skills improve one's ability to solve problems and make sound judgments. You can use your interpersonal communication skills and capacity to comprehend people to find the greatest solution or make the best decision for everyone concerned.
Numerous organizations want candidates with great interpersonal skills since these individuals frequently work well in teams and cooperate successfully with their colleagues. Interpersonally skilled individuals also make excellent leaders due to their ability to communicate with and motivate those around them.
What exactly are interpersonal abilities?
Communication and understanding others are achieved through the use of interpersonal skills, which are often referred to as people skills. When you connect with others face-to-face, you put these abilities to use on a daily basis. Among the many examples of interpersonal skills are:
Active listening is essential.
Teamwork Responsibility
Dependability
Leadership Motivation Flexibility
Patience
Empathy
Negotiation is a method of resolving disputes.
Why learn HRDF HRD Corp Claimable Communication Skills Training?
Learn important communication skills so that you can show off a good image.
Communication Skills Training classes are held in high-end venues.
Manuals and certificates are included.
For best delegate-trainer interaction, small class sizes are best.
Gain real-world skills that can be used in the company.
Improve your understanding of best practices
Courses taught by world-class HRDF / HRD Corp TTT trainers.
Learning Outcomes are the results of your learning HRDF HRD Corp Claimable Communication Skills Training
This course is good for anyone who wants to improve their communication skills, either for themselves or for their employees, so they can be more efficient and productive at work.
Learning to Think in a Communication Way
Candidates for this one-day Effective Communication training course will learn a lot about how communication affects other people and how to improve their own communication skills so that information can be conveyed quickly and effectively. Communication that is used wisely and effectively will make it easier to get better results and make the results of exchanges better. This class focuses on how to use communication in a business setting. The ability to communicate is not just about being able to talk about something. It also means being able to listen to other people and get information from them. For that reason, the training course has exercises and quizzes that focus on listening.
A good communication class explains how to communicate effectively
He or she is very good at talking to other people.
An individual's assessment
Barriers to communication
Case Study: New People in the Neighborhood
Getting the Answers
Getting the Right Answers
Making Use of the Answers
Inquiry into Listening Skills
How would you rate your listening skills?
Skills for listening actively
The funnel for communication
Situations in which people have to talk
In one word, body language.
What does our body say?
Gestures sEmotions
A plan for your own actions
Quick Test
---
Complete the form to receive via email an official HRD Corp quote, course outline, trainer profile, trainer TTT, and HRD Corp TP certificate.
Related Events