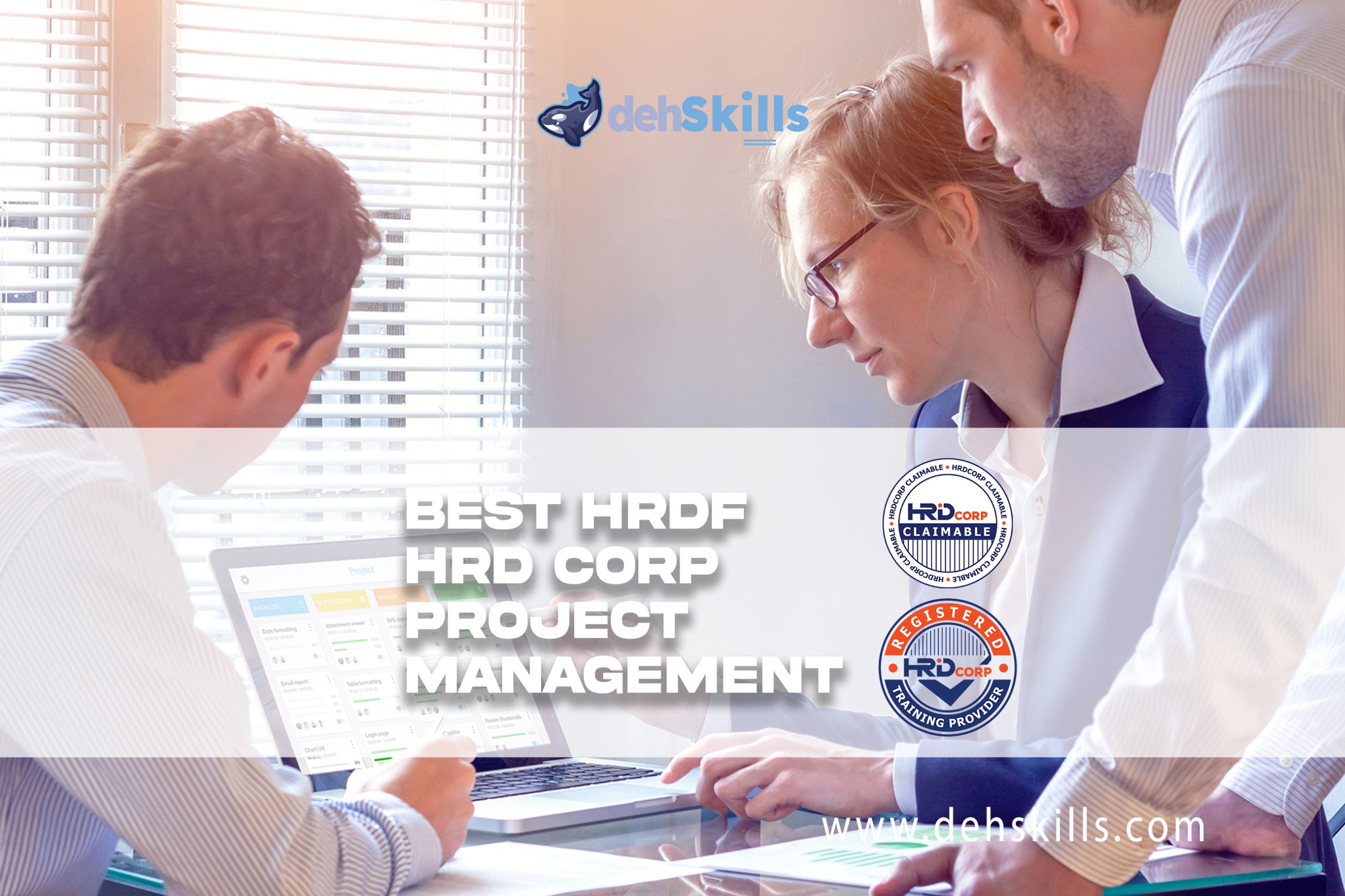 HRDF HRD Corp Claimable Project Management Training
Sep
17,
2024
(9:00 AM)
-
Sep
18,
2024
(5:00 PM)
HRDF HRD Corp Claimable Project Management Training
100% HRDF / HRC Corp Claimable Project Management Training
17-18 September 2024 – 9am till 5pm
Face-to-Face Classroom
The administration of a project is an essential component of any project. You will discover the methods and strategies for keeping a project on track, within budget, and within scope while achieving the anticipated objectives during this qualification that lasts for a period of twelve months.
This qualification is appropriate for project administrators and support workers who wish to set themselves up to help manage projects and is offered by several different organizations. You will learn how to: using your own projects as examples.
Develop end-to-end project documentation
Learn the demands of the stakeholders and assist with challenges and changes in the project.
take part in the evaluation of the project and keep a journal of the lessons learned; identity, evaluate, and report on hazards
Across the course of the project, provide support for procurement operations and help select appropriate project control mechanisms
Efficiently report on the current progress of the project
You will be equipped with the tools and processes necessary to support the implementation, management, and completion of engineering projects by the time the qualification is over.
The content and the learning outcomes are aligned with the PMBOK® Guide, which stands for "A Guide to the Project Management Body of Knowledge." This is the global standard for project management that was established by the Project Management Institute.
HRDF HRD Corp Claimable Project Management Training Learning Outcome
It is important to have a solid understanding of the following four aspects of project management: time, scope, cost, and quality.
Gain an understanding of the lifecycle of project management and each process group contained within it.
How to report on the current progress of the project while keeping your audience in mind.
How to report against quality requirements while working inside a quality framework.
Stakeholder engagement and management practices.
Within a project, strategies to support risk control, addressing difficulties and making change requests.
Project communication processes and strategies.
How to handle the closing stages of a project, document lessons learned, and perform project reviews.
Benefits of learning HRDF HRD Corp Claimable Project Management Training
Developed for use by engineering experts and support staff
You will learn utilizing course material that is based on your own projects, making it immediately applicable to the work you do.
Earn a qualification that is recognized on a national level.
After you have finished the course with flying colors, you will be awarded a qualification in project management that is recognized throughout the entirety of Australia.
You made progress in your career.
Learn the skills and tactics that will help you efficiently execute project duties and produce the outputs that are wanted for the project so that you can expand your professional opportunities.
Acquire knowledge about the most effective methods.
Acquire an understanding of the best practices used internationally based on the worldwide standards set by the Project Management Institute. Additionally, the qualification has the backing of the Australian Institute of Project Management (AIPMM).
Get access to a variety of flexible study choices.
Learn completely online or supplement your studies with in-person sessions. Learn at your own pace, and then immediately put what you've learned to use in your day-to-day life and job. This training can also be adapted to meet the needs of your company or group.
---
Complete the form to receive via email an official HRD Corp quote, course outline, trainer profile, trainer TTT, and HRD Corp TP certificate.
Related Events