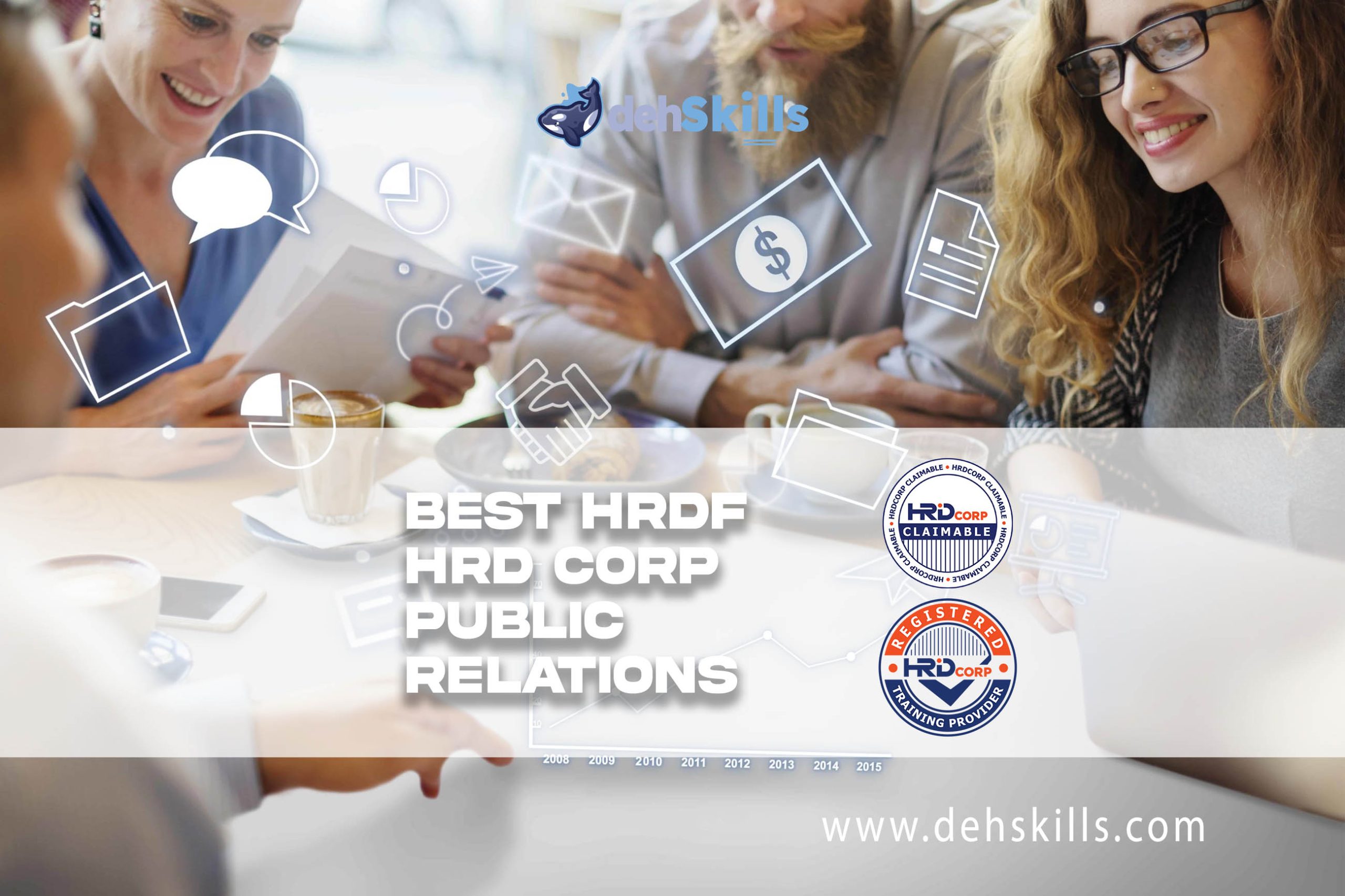 HRDF HRD Corp Claimable Public Relations Training
Aug
22,
2024
9:00 am - 5:00 pm
HRDF HRD Corp Claimable Public Relations Training
100% HRDF / HRC Corp Claimable Public Relations Training
22 August 2024 – 9am till 5pm
Face-to-Face Classroom
Designed to assist Managers and Executives in understanding the concepts of effective public relations and internal and external stakeholder communication, this one day training is divided into one sections. A variety of communication strategies and tools will be introduced, including: understanding internal and external stakeholders; understanding the media; building a relationship with the media; Governmental relations; Financial relations; Community relations; and writing press releases, preparing press kits, organising a press conference; and dealing with media interviews. The interactive workshop will also provide useful tips on how to establish and improve an organization's responsiveness to the media, as well as how to maintain positive relationships with your target audiences, as well as with representatives from the media and other organisations, during this HRDF HRD Corp Claimable Public Relations Training Course.
Why learning HRDF HRD Corp Claimable Public Relations Training Course for business?
Public Relations HRDF HRD Corp Claimable Training
Aids in the management of one's reputation
Public relations aids in the management of one's reputation. How? Let's get a sense of what is going on. Media contacts that can be trusted are essential for effective reputation management. For example, during your company journey, you will come across horrifying circumstances such as advertising that has gone horribly wrong or dissatisfied consumers who have taken to social media to complain about how horrible your product is. In these types of situations, having media ties can assist you in repairing the damage with a simple press release. Public relations organizations give businesses the opportunity to make these kinds of connections.
Brand Values should be promoted.
In any sector, trust is critical in determining whether a company will be successful or whether it will fail to get off the ground. A lack of trust might also result in a decrease in sales. But when they engage a public relations professional, such specialists may put their skills to work and boost their organization's credibility by improving the organization's reputation through thought leadership pieces, influencer relationships, and networking methods.
PR allows you to communicate positive messages to your target audience that are consistent with your brand image by employing ideas that your target customers respond to more favourably.
Increases the effectiveness of community relations
The relationship between the public and the community is strengthened by public relations. Joining clubs, volunteering time to charities, or participating in other causes that are linked to your business are all examples of how you can strengthen your links with the local market as you develop new contacts. It establishes your dependability when you are a contributing member of a community. Great public relations requires maintaining long-term relationships with a large number of prominent people and understanding how your company may serve as a great data source for those in positions of power.
You may wish to employ professional email marketing software to assist you in managing your emails and communicating with a large number of customers at the same time.
Public Relations is an opportunistic profession
It is not always necessary for your public relations conversations with influencers to be about your company. Providing accessibility to your customers in order to assist the influencer in observing how they are resolving difficulties utilizing your organization's services and products is important. Certainly, the influencer realizes that you will not provide him with a customer who is dissatisfied, but he will be unable to acquire access unless you assist him. As an added bonus, he will get the opportunity to speak with one of your customers about your competition and gain an understanding of what they are doing on a larger scale than just your organization.
---
Complete the form to receive via email an official HRD Corp quote, course outline, trainer profile, trainer TTT, and HRD Corp TP certificate.
Related Events