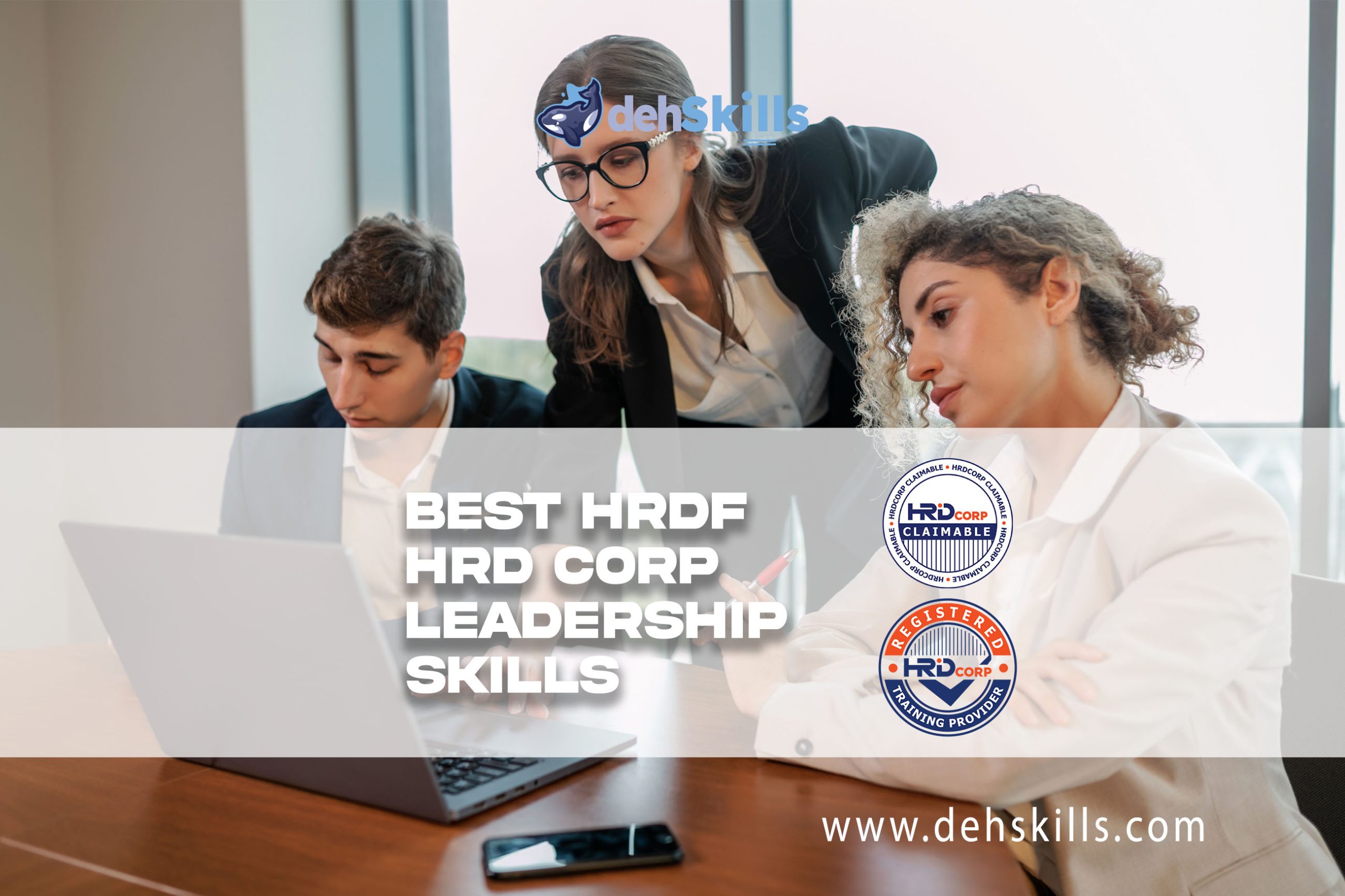 HRDF HRD Corp Claimable Leadership Skills Training
Apr
08,
2024
9:00 am - 5:00 pm
HRDF HRD Corp Claimable Leadership Skills Training
100% HRDF / HRC Corp Claimable Leadership Skills Training
8 April 2024 – 9am till 5pm
Face-to-Face Classroom
It is necessary for Executive Employees to acquire leadership training in order to enhance their abilities to direct, motivate, and inspire their staff toward the fulfillment of organizational objectives. Individuals are afforded the opportunity to gain business-critical skills such as effective communication, emotional intelligence, and decision-making ability.
The following are some of the reasons why executives need to have leadership abilities.
In order for them to effectively lead and motivate their teams to accomplish the goals of the organization.
To improve one's ability to interact with others and communicate effectively.
To cultivate their emotional intelligence as well as their compassion for their teammates.
In order to make decisions that are both effective and informed.
To encourage self-assurance and trust in those who report to one.
To encourage creative thinking and innovative problem-solving within the organization.
To encourage a cheerful attitude throughout the entire organization and to serve as a model for others to follow.
You may convince your company of the importance of leadership abilities by:
Highlight pertinent research and studies that indicate the impact of leadership abilities on the performance of an organization.
Share specific instances in which strong leadership has helped you and your coworkers.
Develop a business case for investing in leadership development programs for employees.
Provide employee feedback on the good impact leadership training has had on them.
Offer to help the organization create and implement a leadership development program.
Encourage open dialogue and feedback from the company regarding the significance and value of leadership qualities.
As an employee leadership trainers, we may be responsible for the following:
Creating and delivering workshops and training programs.
Assessing the leadership skills and needs of employees.
Creating and revising instructional materials.
Conducting evaluations and assessments to determine the effectiveness of training.
Offering coaching and support on an individual basis to employees.
Developing relationships with employees to comprehend their aims and desires for their careers.
Keeping abreast of the most effective leadership approaches and applying them to training programs.
The development and maintenance of partnerships with stakeholders, including HR and management.
Collaborating with cross-functional teams to design and implement initiatives for leadership development.
Monitoring and reporting on the effectiveness of training and giving suggestions for enhancement.
HRDF HRD Corp Claimable Leadership Skills training course's goals
When this course is over, you will:
Learn why it's so important for good leadership and management to communicate well, and how to listen to people and give them helpful feedback actively.
Learn how important it is to manage your time well, whether that means setting better priorities, making clear goals, or using tools and techniques for time management.
Learn how to build strong relationships with your employees, whether they work from home or in the office, and how to effectively motivate, coach, and develop them.
Understand why mental fitness and taking care of your own health are important parts of being a good leader or manager.
Learn how to solve problems at work, like performance problems, and make better decisions by being more assertive, influential, and having a growth mindset
Introduction
Take a personality test and the workbook for the course.
Communication That Works
Communication through words and body language, active listening, emotional intelligence, and giving feedback.
How to Make Good Use of Priorities, SMART Goals, Time Management Styles, and Time Management Tools.
Building up relationships
Building effective teams, working remotely or in a hybrid way, motivating employees, coaching, mentoring, and helping them grow, and dealing with conflicts.
Self-Care and Being Strong
Managing change and dealing with failure and setbacks. Having a healthy mind and a good work-life balance.
Qualities of a leader
Being assertive, being able to persuade others, thinking creatively and analytically, having a growth mindset, and dealing with problems with performance.
---
Complete the form to receive via email an official HRD Corp quote, course outline, trainer profile, trainer TTT, and HRD Corp TP certificate.
Related Events